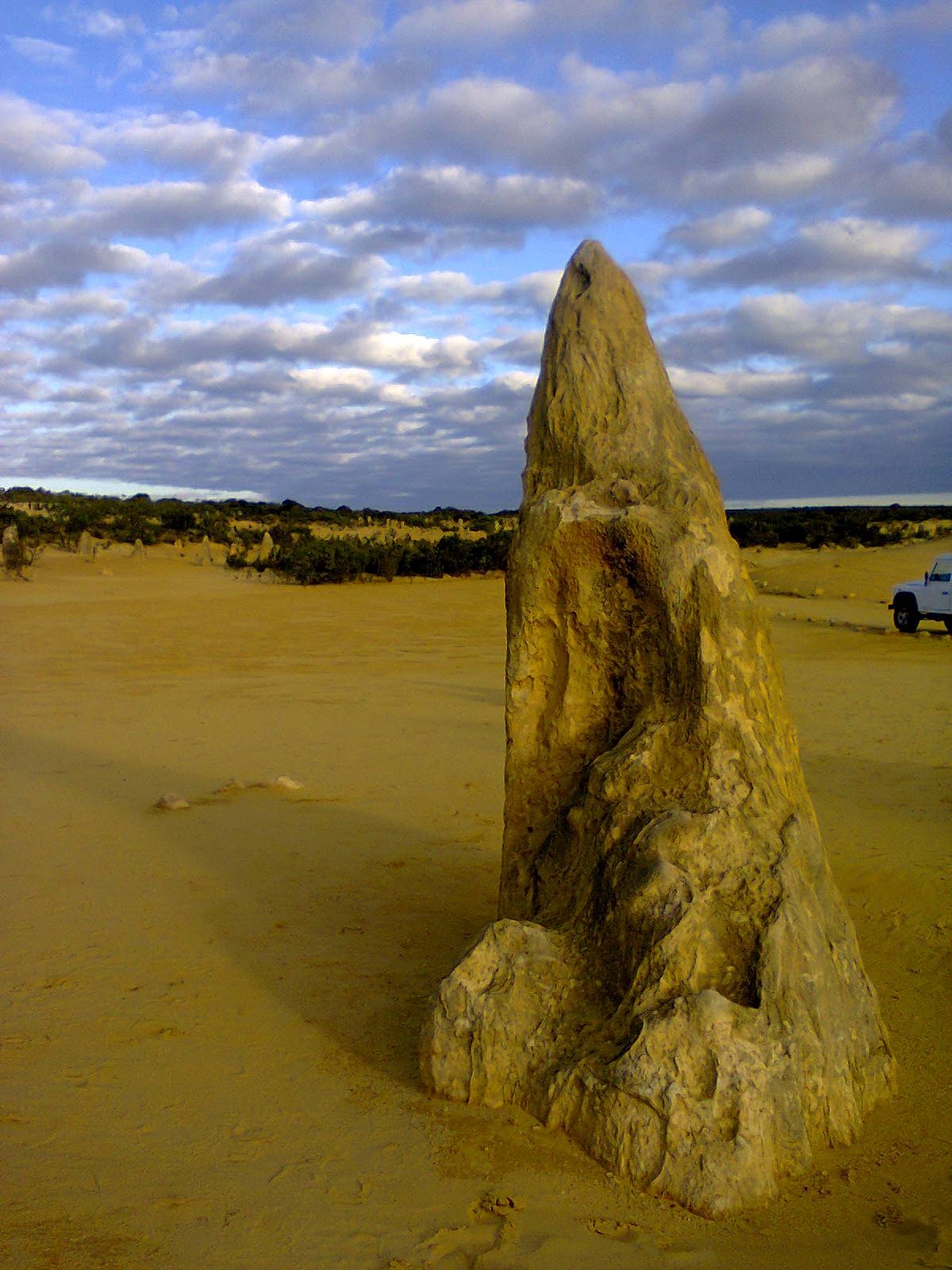 The Weird Otherworldly Moon Walk Pinnacles Desert Tour Most Australians Haven't Taken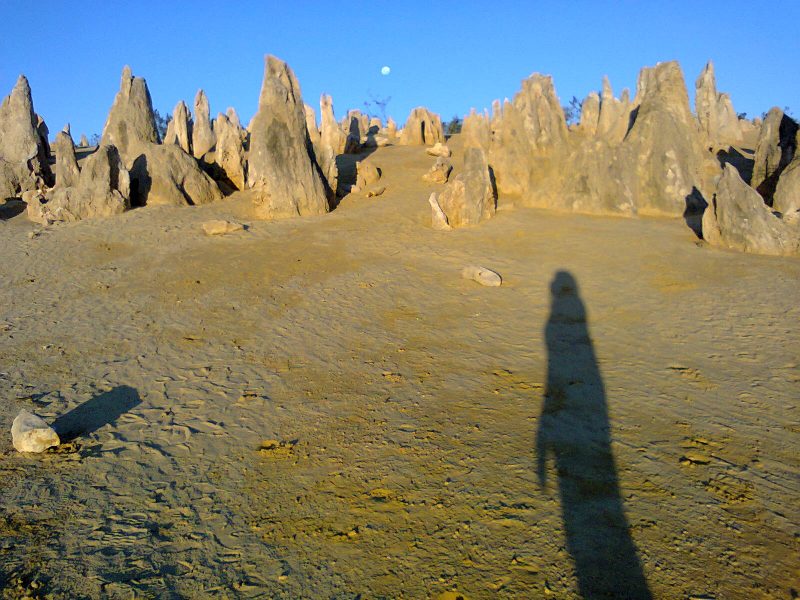 When I headed to Western Australia for my first big International Petsitting Adventure, I had no idea I would be taking a moon walk through an weird otherworldly reserve where female-only sacred aboriginal ceremonies were once held amongst ghost spires.
Thus is the joy of spontaneous travel discovery. And thus was the mystical, magical wonder of Pinnacles Desert, one of Australia's most weird and offbeat travel destinations.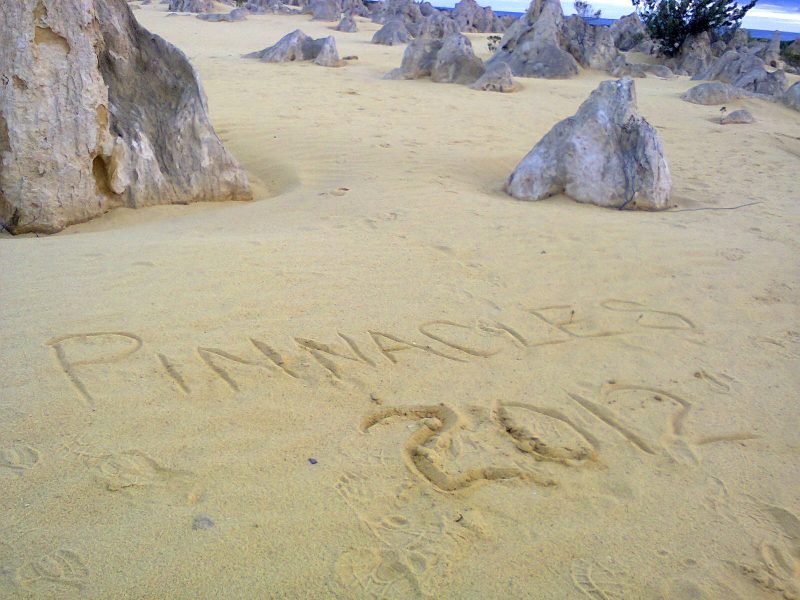 Why Aussies don't visit this Wonderfully Weird World of Wow
If the Pinnacles Desert is visited by 250,000 people per year, making it the most popular attraction in all of Western Australia, why is it that most Australians have never seen it?
Anecdotally, a majority of Aussies would rather visit other countries than to venture farther west than Adelaide in their own country. Flights to Auckland, Singapore, Bali, Manila and Taipei, to name just a few, are cheaper than they are to the Australia's own capital city of Perth. And the common belief is that there's more to do at the end of those overseas flights than there is at the end of the trek to Western Australia.
Luckily I didn't Google any of this before I found myself in Cervantes, Western Australia, population 527. If I had, I might have missed something exceptionally offbeat and memorable. The authentically weird things around planet earth are always the most memorable to me.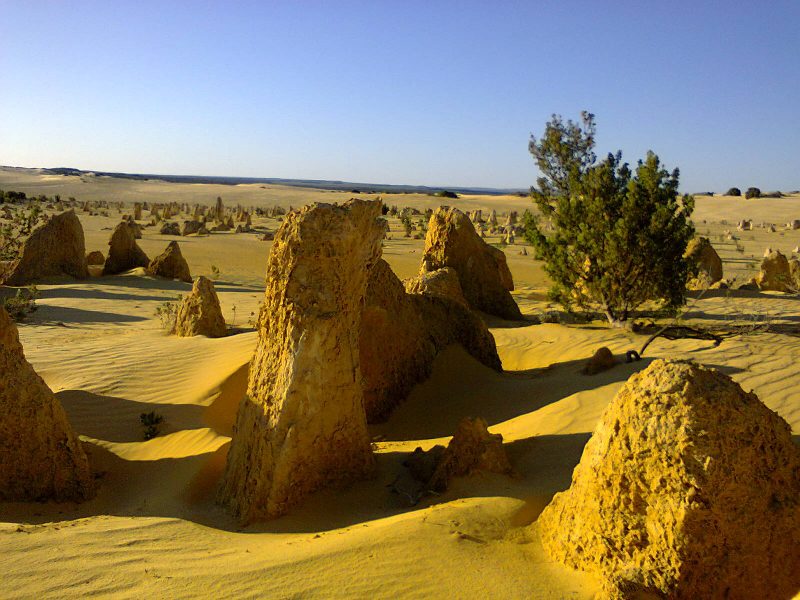 The Pinnacles Desert reserve is an area within the Namburg National Park. The rock formations of the Pinnacles Desert look like a fabricated Hollywood version of an otherworldly planet. Think a Captain Kirk landing party version of an unknown planet discovered at the end of some wormhole… It looks kinda cheesy like that. Until you realize that the Pinnacles Desert is not a b-movie papier-mâché set. Then it's weirdly cool.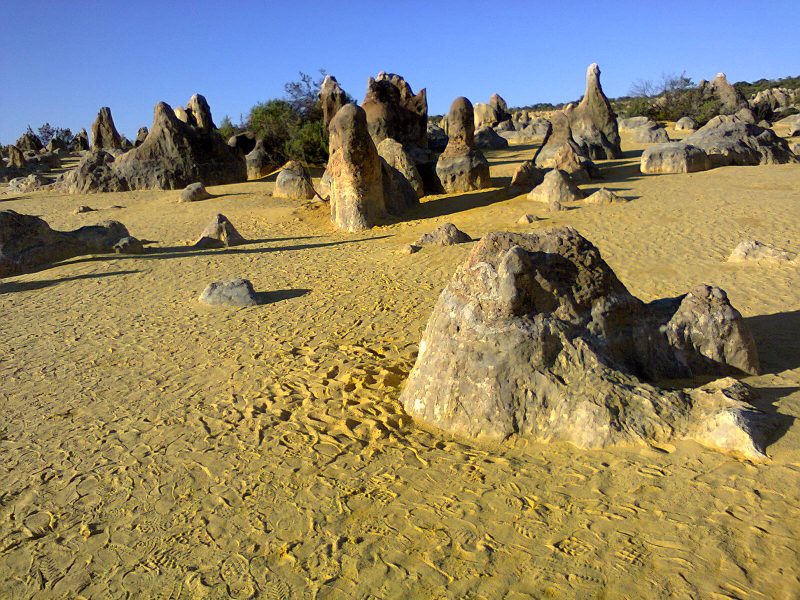 So how did this weird wonder of the world in an isolated part of Western Australia come to be?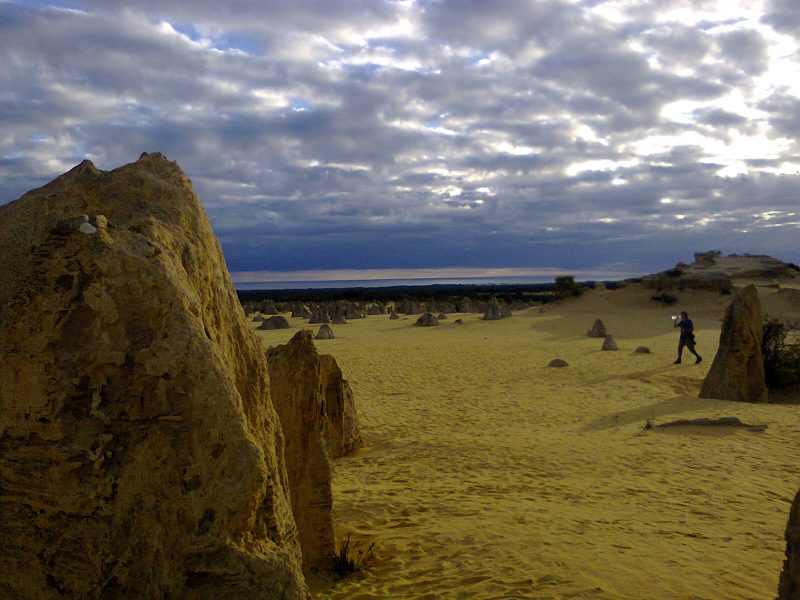 There's still some unknowns about the birth of these weird lunar-looking pinnacle structures. But what IS known is that the primary material that formed the pinnacles is sea shells, which broke down into limestone-rich sand over time. The pinnacles actually formed BELOW the surface and then, over time. wind erosion blew away the loose sand around them to reveal the solid limestone formations, which now tower above the surface.
There's a little more to the creation story than that, which involves water, tree roots and plants. I don't really get it all, but learning about it did add some depth to the wonder of the mystical place. So you might want to do a Pinnacles Desert guided tour to get the details from an expert.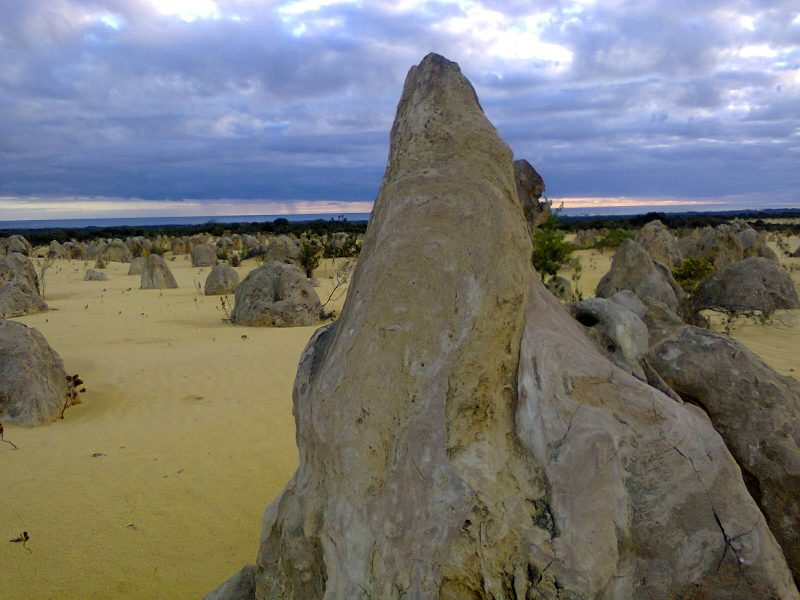 8 Fun Facts About the Pinnacles Desert in Western Australia
Fun Fact #1
These pinnacle structures were formed 25,000 – 30,000 years ago.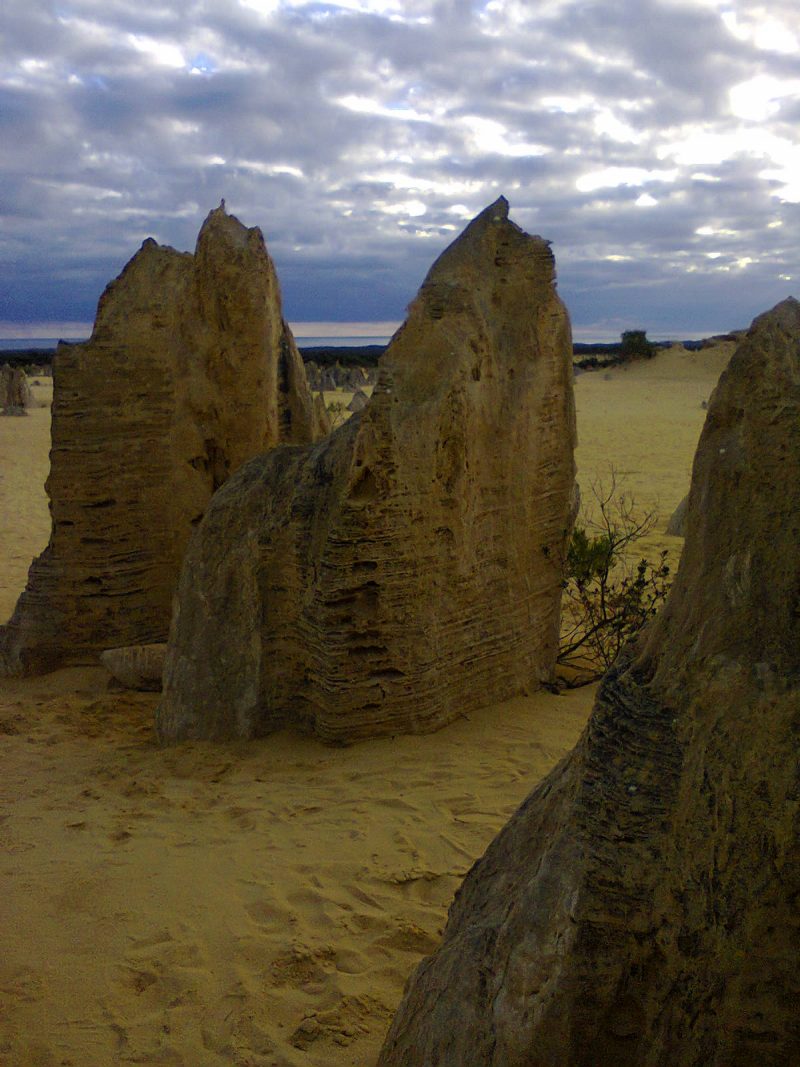 Fun Fact #2
The tallest pinnacle formation is 3.5 meters, or 11 1/2 feet.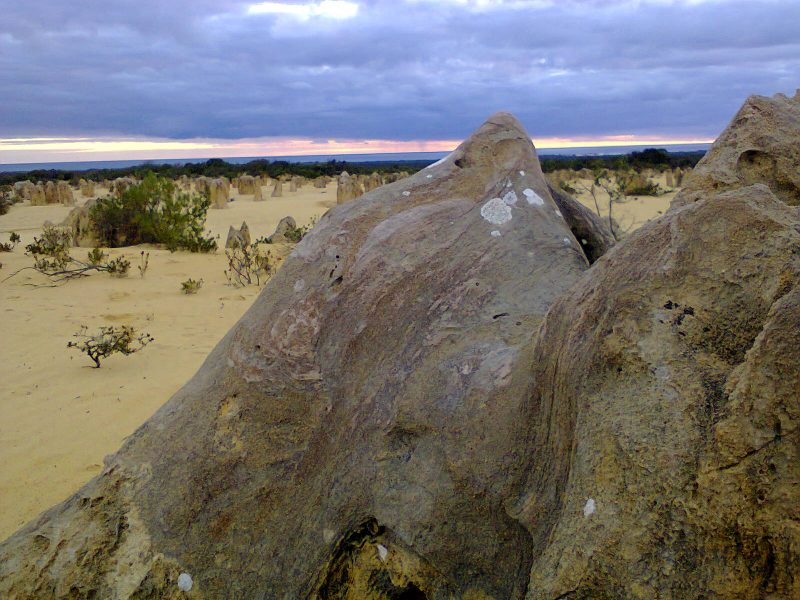 Fun Fact #3
The Pinnacles Desert reserve is 17,487 hectares, (2 1/2 acres), which is how much land you would need to raise 13.72 sheep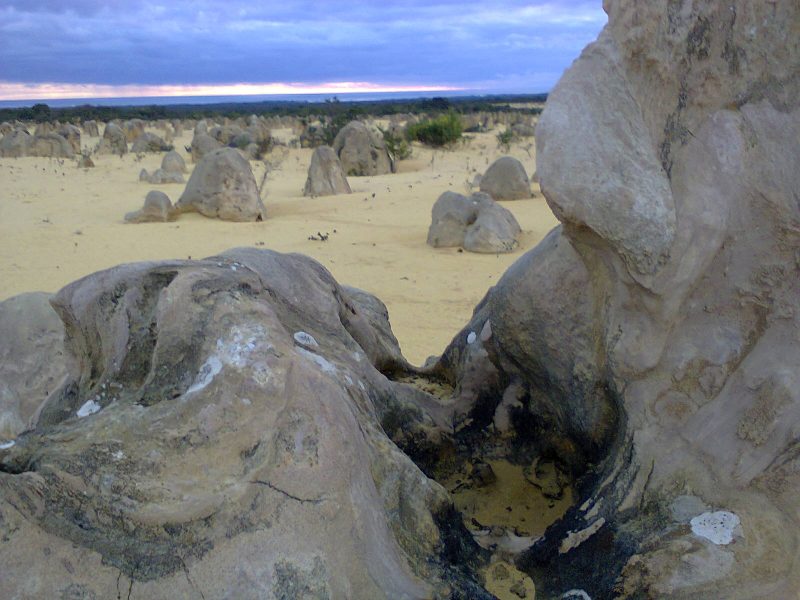 Fun Fact #4
Western grey kangaroos hop wild and free throughout the entire Namburg National Park. Other native residents of the Pinnacles Desert include possums, wallabies, snakes, lizards and emus. Unfortunately (or fortunately) we didn't spot any of these while we were there.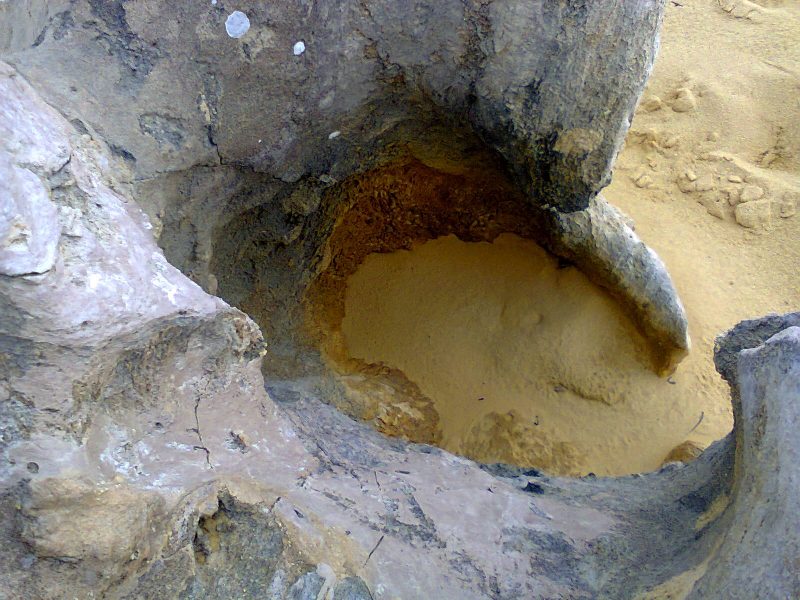 Fun Fact #5
The Pinnacles Desert area first appeared on Dutch maps in 1658. Reportedly they believed it to be some kind of a "lost city" due to its weird and supernatural landscape.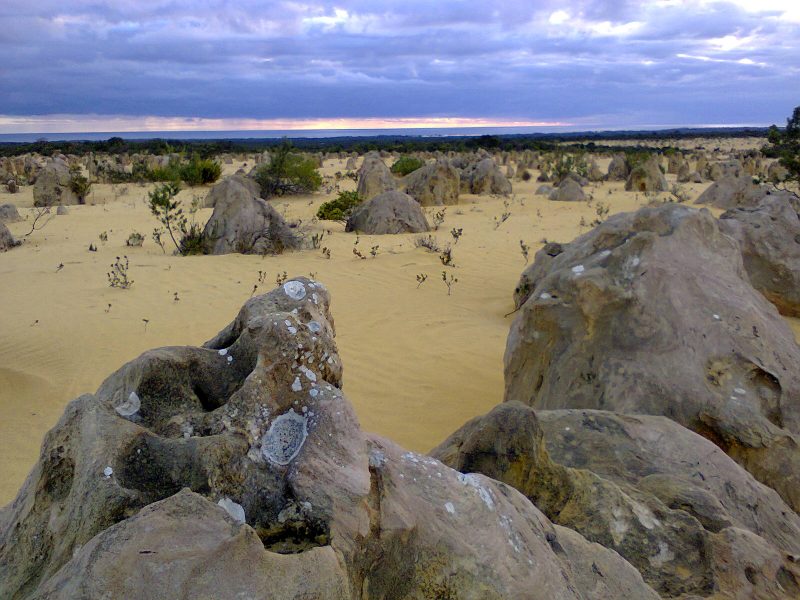 Fun Fact #6
Legend has it that the Aboriginal people considered the Pinnacles Desert to be sacred, but they also avoided it because the pinnacle spires were believed to be fossilized ghosts.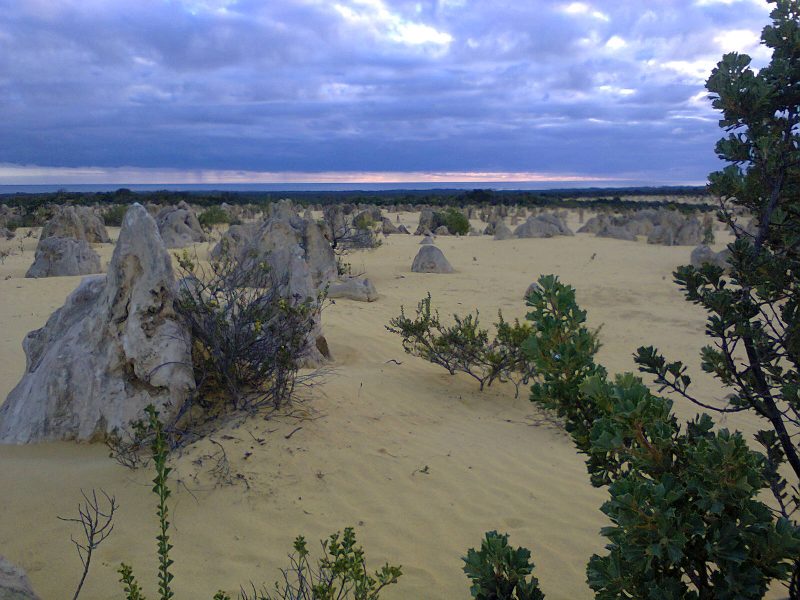 Fun Fact #7
Reportedly aboriginal women were less afraid of the weird Pinnacle Desert ghost spires and would gather in the sacred space of the PInnacles Desert to camp, give birth and engage in other female-oriented ceremonies.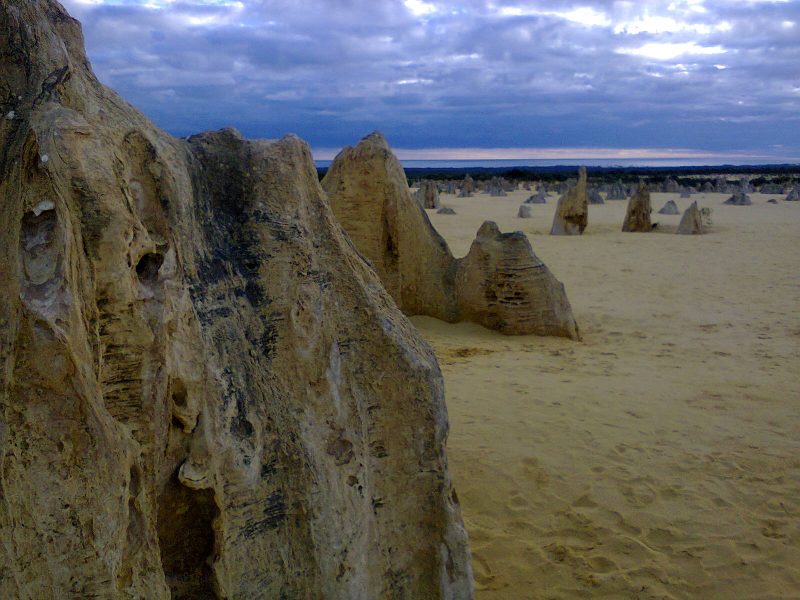 Fun Fact #8
About 250,000 people visit the Pinnacles Desert every year.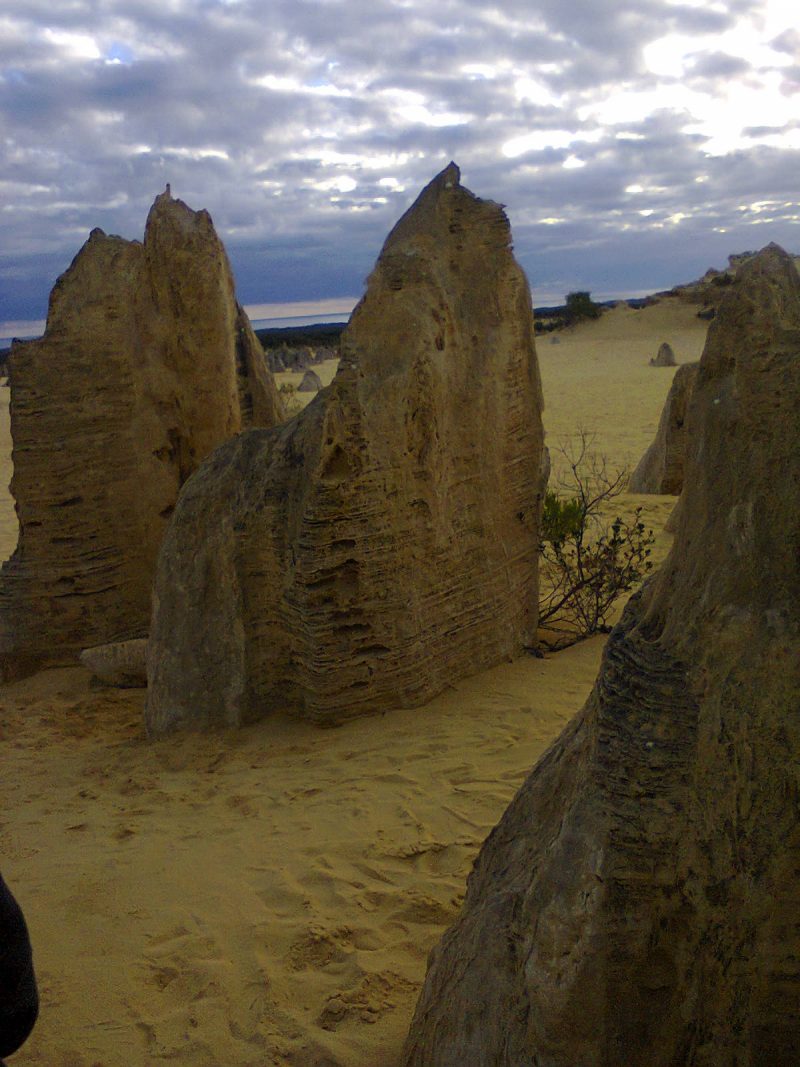 The Best Season to Visit the Pinnacles Desert
The best season to visit is when the weather is best in Western Australia. That would be September through November, which is Springtime in the land Down Under. December through February is Aussie summer when the average high temperature in Western Australia is about 32C/90F. And, by the way, air conditioning – even in hotel accommodations – is a rare thing in most parts of Australia.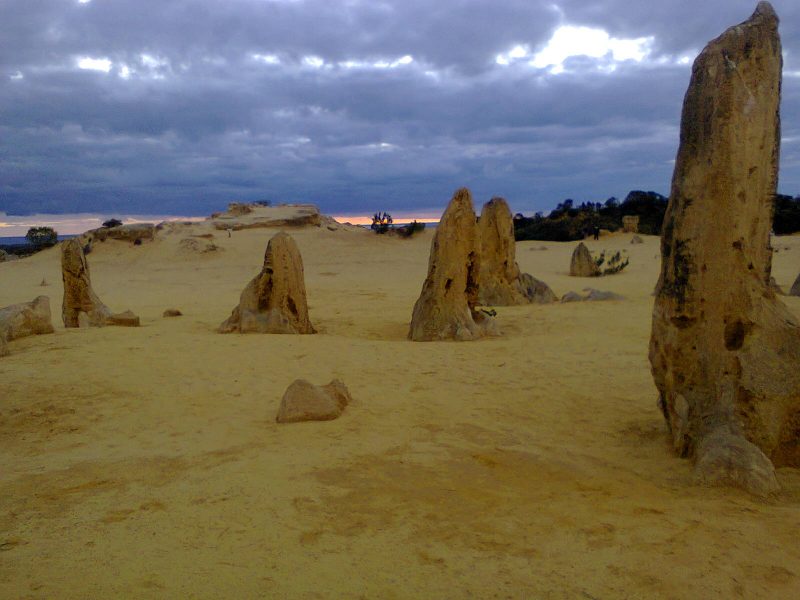 How to travel to the Pinnacles Desert in Western Australia
The Pinnacles Desert inside the Namburg National Park, is located roughly 200km, or 124 miles northwest of Perth. The closest city is Cervantes. If you don't have a car, you can take a public bus. You can also book a guided tour, which includes ground transportation.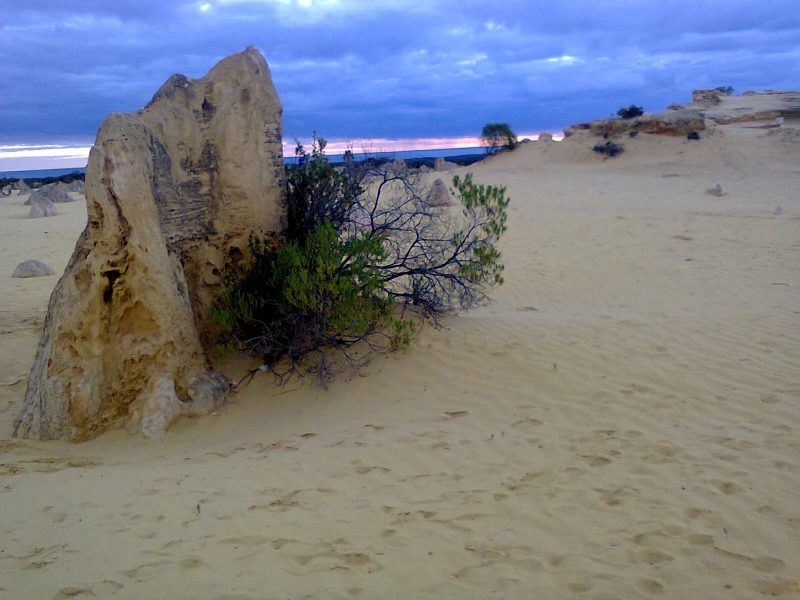 Why a Trip to the Pinnacles Desert in Western Australia is Worth It
Besides the visual uniqueness of the shapes and textures in the Pinnacles Desert, my experience was that the Pinnacles Desert was also an ever- changing spectacle. As the day wore on, the shifting light continuously changed the colors and mood of the reserve and everything in it.
Just by changing your viewpoint it was possible to get a totally different experience. That's a mystical reminder from the Universe about the way life works no matter where you travel.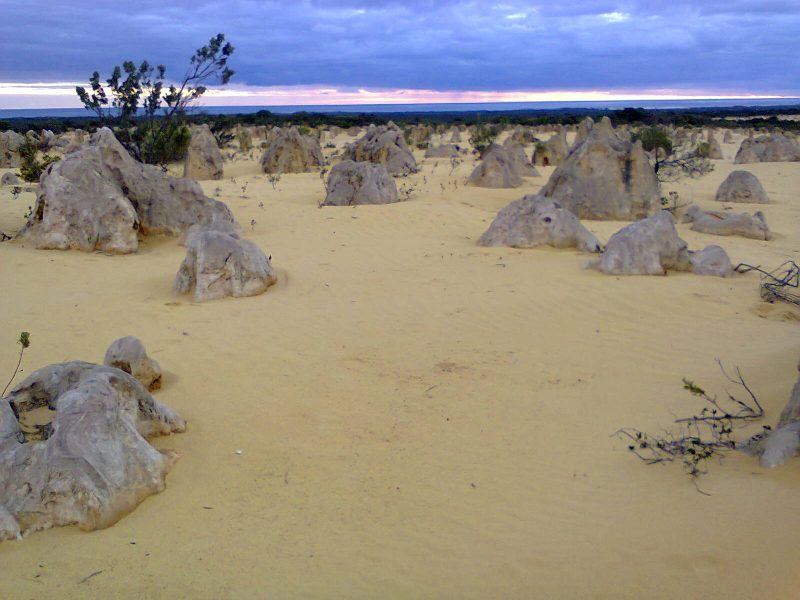 What Makes the Pinnacles Desert So Popular with Australian Visitors?
The Pinnacles Desert is a popular travel destination because it is a completely unique and immersive experience. As you're wandering among the weird pinnacle formations, you half expect that the Law of Gravity will be suspended at any minute and you will need lead in your shoes in order to remain earthbound.
One of the best things about my visit to the Pinnacles Desert was the knowingness that I was experiencing something that couldn't be authentically duplicated anywhere else in the world. Appreciating that in the same moment that I was experiencing it was mystical and magical indeed.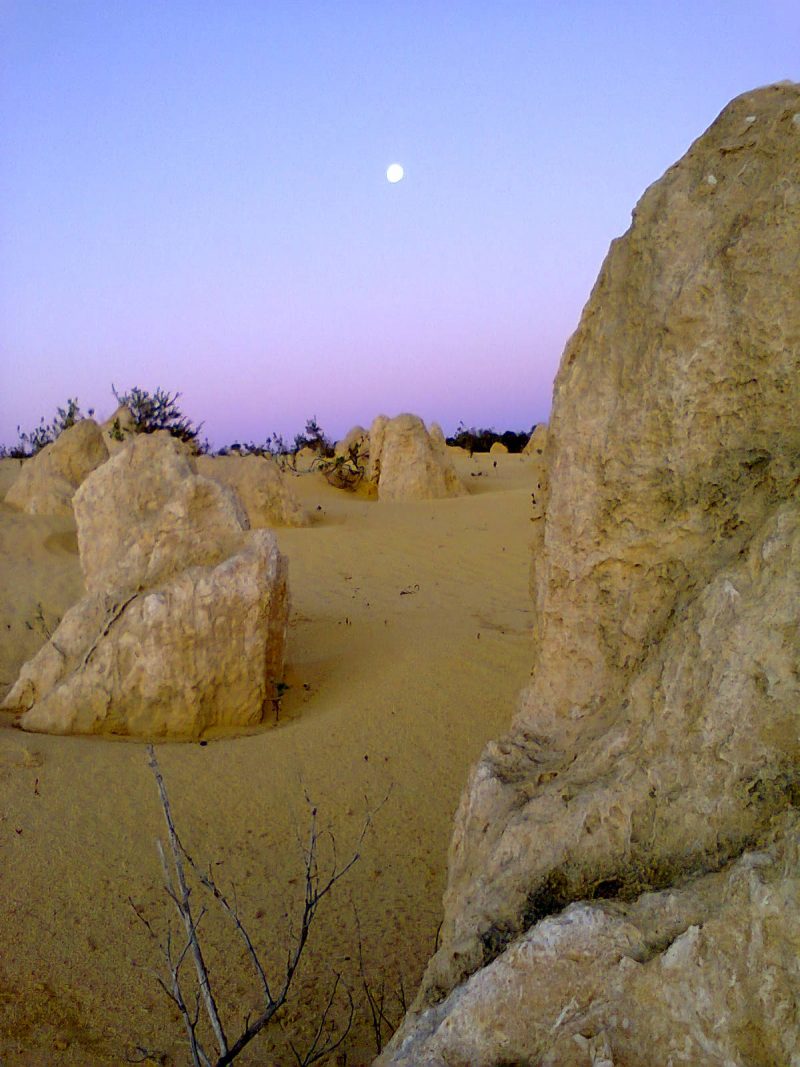 And one last thing about my visit to the Pinnacles Desert in Cervantes that still makes me smile every time I look at these photos…
This, uncharacteristically, was an adventure I shared with three other people. Generally, it's just me, petsitting and exploring all by my little self.
I met my Pinnacles Desert adventure companions at a professional expat Meetup event the week before. We were from four different countries, we were all born in different decades, and our reasons for being in Western Australia at the same moment were completely unrelated. We shared some laughs over our Meetup coffees and then shared several fun and offbeat adventures before I took off to New Zealand for a new petsit.
People often ask me why I don't get lonely as a solo traveler. I tell them it's because I have deep and meaningful conversation with my four-legged fur friends. Which I do.
But it's also because I have a high level of certainty that if there are people in my vicinity who are an energetic match to me, some kind of serendipity will happen to make some kind of meet-cute occur. Sitting down at the end of a table of 40 meetup attendees to connect with three kindred spirits was the serendipity that eventually brought me to the Pinnacles Desert that day.
And that's the mystical magic that means the most to me with this particular petsitting adventure.

If you're curious about how to get started doing Intenational Petsitting, you can get a free download preview of the upcoming book, "How to Be An International Petsitter."
If you're already a petsitter and you're looking for petsitting gigs, you can click here to view the latest Petsitters Wanted gigs and job postings.