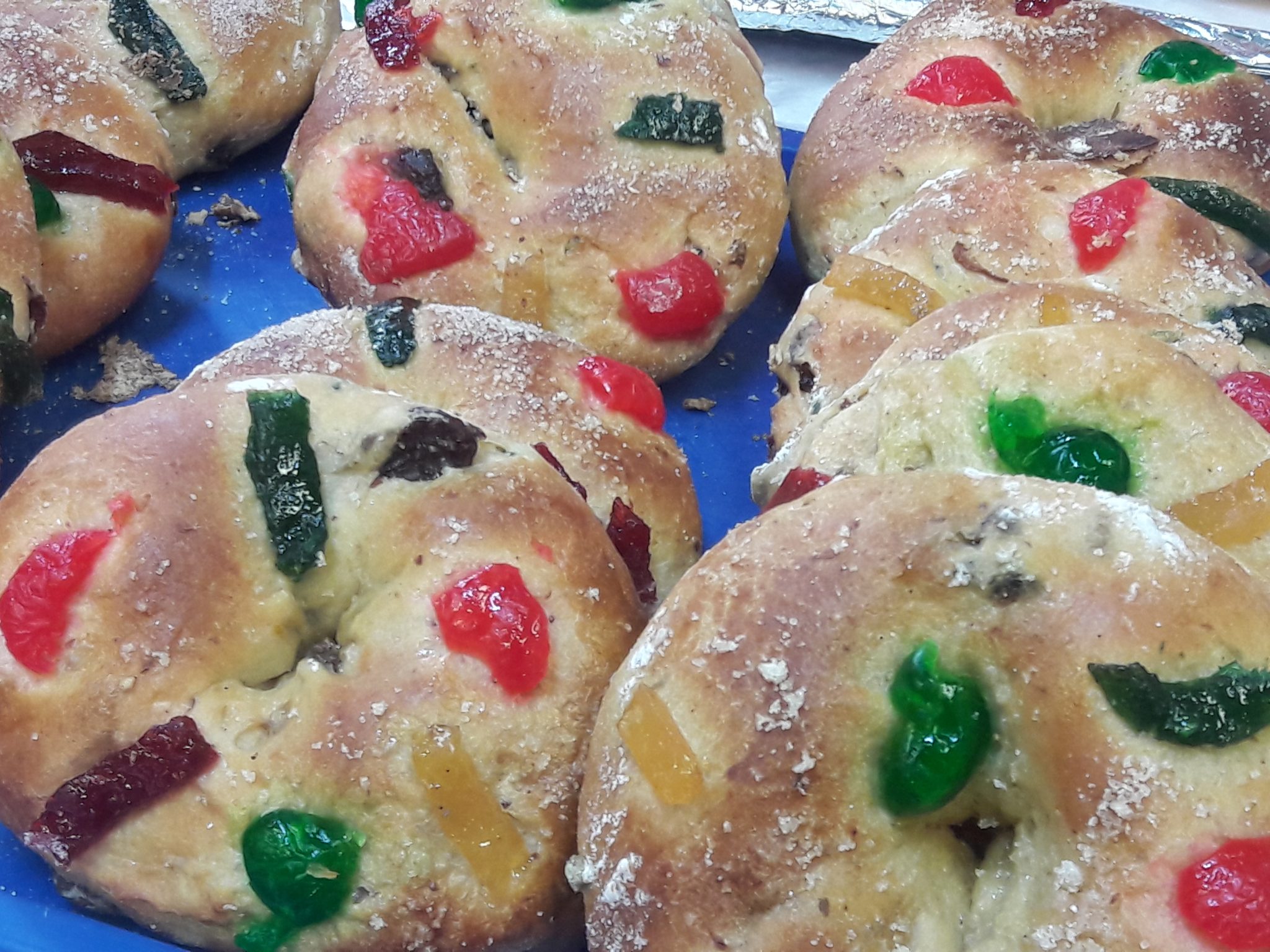 Living Like a Local in San Miguel de Allende, Mexico [photo gallery]
There are so many reasons why I adore my life as an International Petsitter. The biggest benefit for doing in-home petsitting while Pet Parents are away (besides bonding with my new fur friends) is the opportunity to Live Like a Local. I do get a thrill out of seeing iconic travel landmarks and TripAdvisor Top Tens throughout the world. However, I have an even larger insatiable curiosity to go deeper than superficial observation in order to KNOW how other people live in their own little corner of the planet.
I feel so lucky when I tell people about all the many global destinations I've visited. I feel even luckier to tell the people about all the international cities and towns that I really KNOW because I lived like a local there.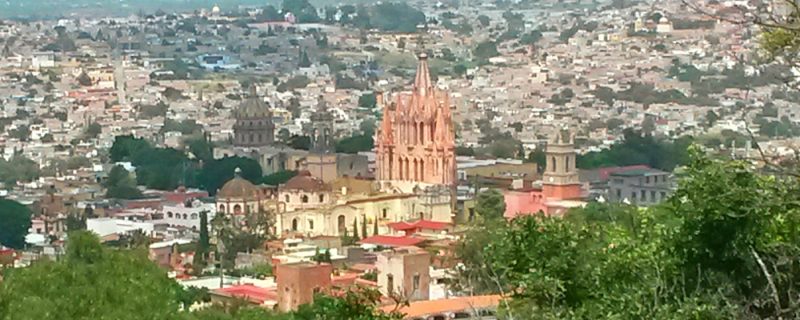 San Miguel de Allende, Mexico is one of the places where I have been so, so, SO lucky to live like a local. How I came to discover San Miguel (as it is so fondly called by the real locals) is one of my most cherished travel serendipity moments which quite literally changed the course of my life and uplifted the quality of my existence.
Travel & Leisure and Conde Nast magazines have been giving this UNESCO World Heritage Site its highest awards and singing its praises for years. I don't agree with the 5-star sanitized reasons that those publications have used to justify their high opinions of San Miguel de Allende. But this small inland South Central Mexico city is undeniably charming, unique and, in parts, very much like an elaborate theme park that Disney Imagineers could only envy and dream about duplicating.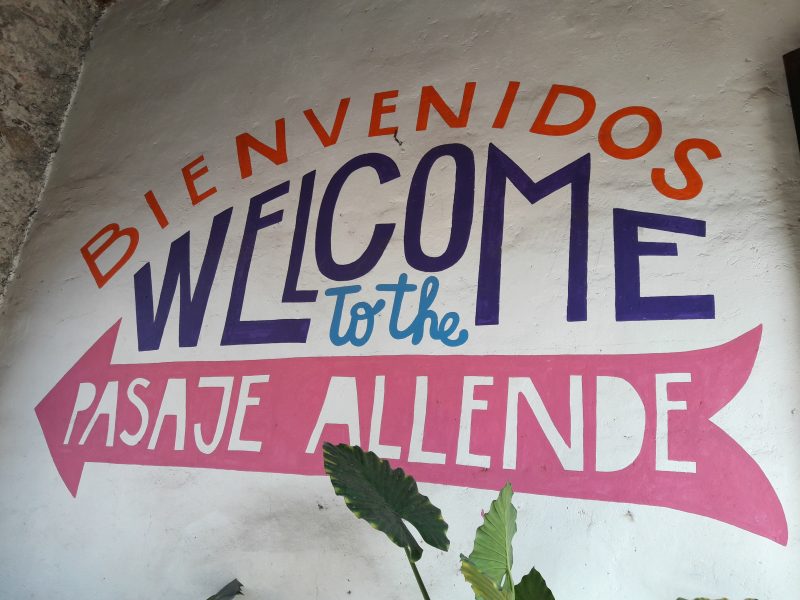 What's the difference between living like a local in San Miguel de Allende and visiting it as a tourist? For me, it's a matter of perspective. It's the difference between wanting to see the the iconic Parroquia de San Miguel Arcangel and snap a selfie photo in front of it, and wanting to avoid the selfie-magnet locations and activities in San Miguel in lieu of observing and photographing its streets, doors, walls, flowers, bugs, pop-up sidewalk entrepreneurs, construction, nameless restaurants, local gathering places, behind-the-scenes charitable efforts, questionable infrastructure, third world campos, artistry, beauty and charm. The first perspective gives you a tourist vacation, the second perspective gives you an unforgettable immersive experience.
When living like a local in San Miguel de Allende, I have loved experiencing both the imperfections and the perfection of the place because somewhere between those two extremes lies its authenticity.
So, of the more than 8,000 (and counting) photos that I've captured in San Miguel de Allende, these are some of my favorites. I didn't choose these photos in this San Miguel photo album because they're award-winning (they're not). And I didn't choose them because they're the most iconic San Miguel images or TripAdvisor bests (they're definitely not).
I chose the photos in this San Miguel de Allende gallery because individually they depict an aspect of San Miguel de Allende which I believe defines its uniqueness. And collectively I feel like these imagines evoke the spirit of a place on planet Earth that millions of visitors and Expats have characterized as "magic."
The Walls of San Miguel de Allende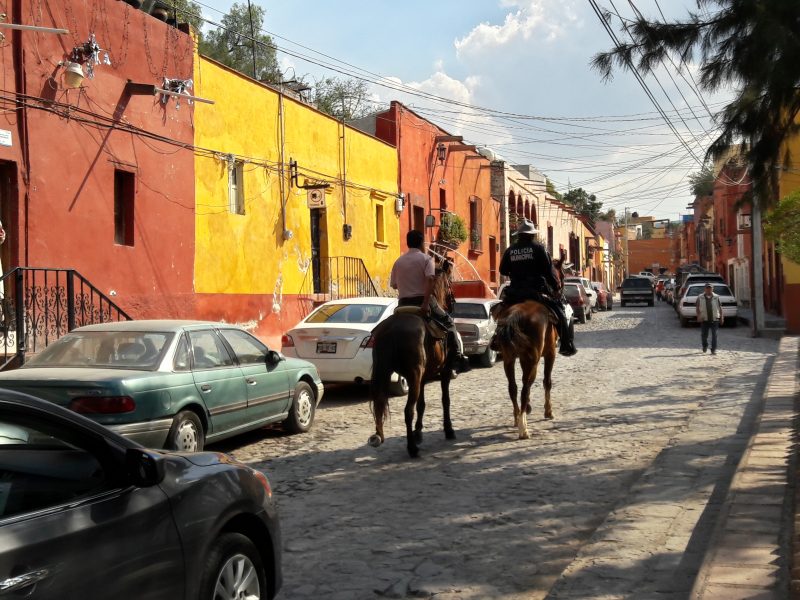 When you walk through the local neighborhoods of San Miguel de Allende, you'll probably be thoroughly unimpressed with its architecture. Mostly what is visible to the average tourist is nothing but bare, flat stucco walls. They're colorful, but other than that quite unremarkable.
This is intentional because homeowners DON'T want their home to be compared to all the others around them by casual passersby. It's both a privacy and security issue, and one which frees all the behind-the-wall dwellers from the burden of "Keeping up with the Joneses," as we would say in the U.S. To me, these indistinguishable outer fortresses add to the mystery of the place. If you are lucky enough to be invited through the rampart doors of San Miguel, it is always surprising to see the unique personalities of the domiciles that are hidden behind.
This photo captured an uncharacteristically ornate balcony on the outside of a standard-color flat stucco wall. That alone makes this shot unique. But one of the things I love the most about this photo is the white swirl where the paint is chipped off the wall. I love the perfection of that imperfection, which adds authenticity and interesting texture to the un-gentrified parts of the city.
The other thing I love about this photo is the drain pipe sticking out of the wall. It's an innovation of a bygone era that pushes unidentified waste water off the outdoor living spaces and onto the heads of anyone who happens to be walking on the sidewalk below. There's no way to know the composition of the murky stream, but judging from what I've rinsed down those pipes from various terrazzas, trust me… you'll want to cross the street fast.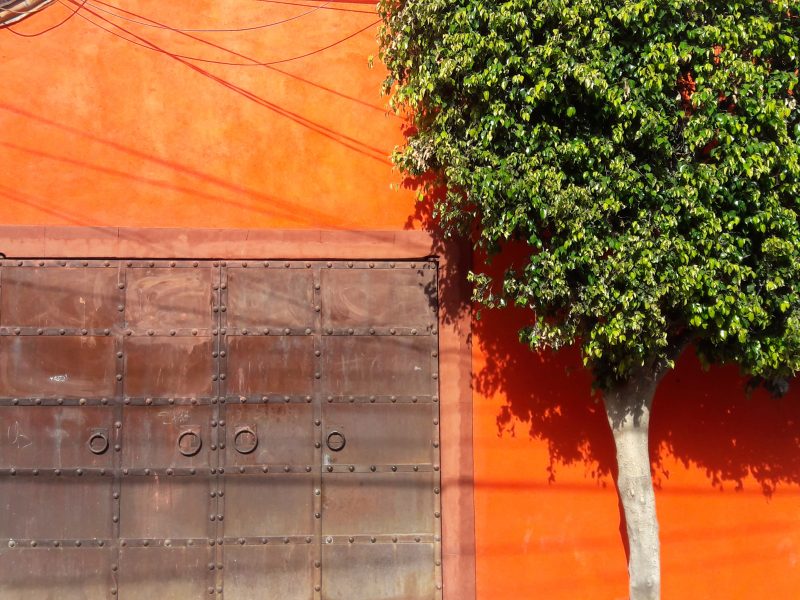 No matter how practical, few homeowners can stand to have the outside of their residential property look EXACTLY the same as every neighbor's. This is one of the reasons why the walls of San Miguel de Allende are so colorful. Within the limits of the San Miguel de Allende CBD (Central Business District), there are color choice regulations which keep it from straying beyond its Unesco World Heritage designation. While that may seem to be visually boring, it does create an immersive feeling that you have been transported to a time when four color choices derived from natural sources was enough. Exploring outside the city limits you'll see homes with a lot more personality.
The Doors of San Miguel de Allende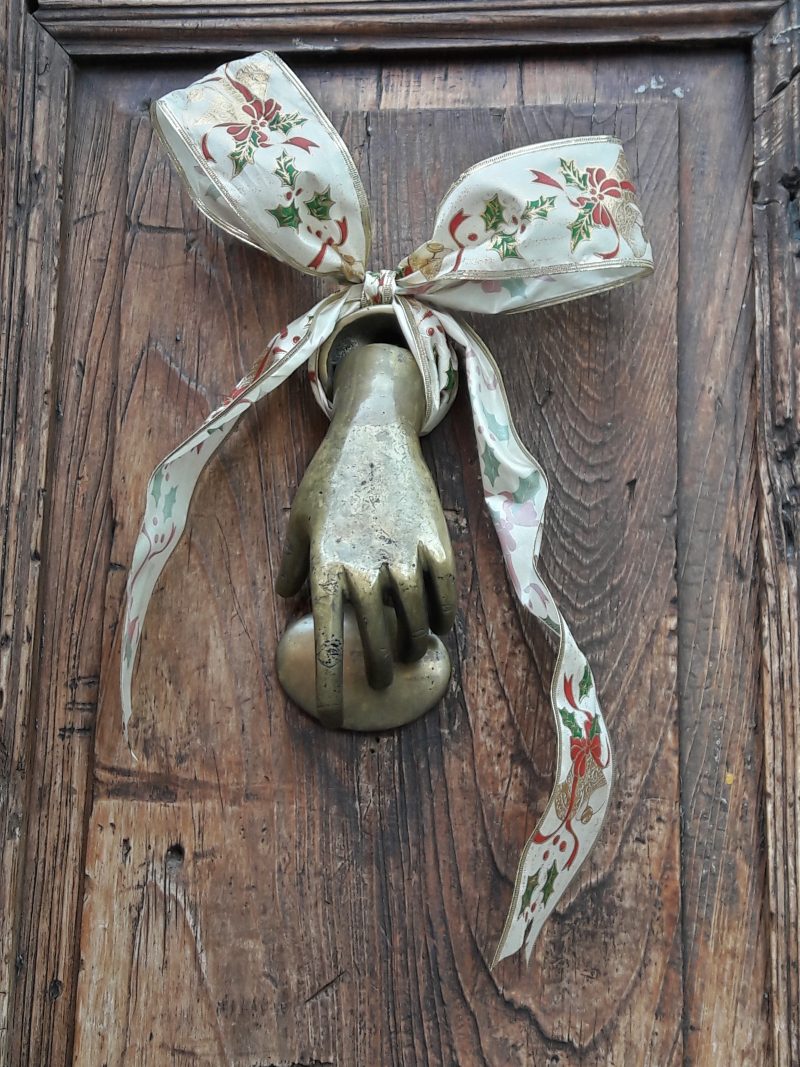 Since the outer walls and paint colors are all about sameness, the creativity and individuality of San Miguel homeowners is generally first expressed in their doors. There's an entire book devoted to this called The Doors of San Miguel de Allende. My photos pale in comparison.
This door knocker of San Miguel reminds me of Thing in the Addams Family. It's equally whimsical and creepy. In this photo, this standout door knocker is very simply decorated for Christmas. Simplicity is definitely a theme in the authentic Live Like a Local parts of San Miguel.
Here are some other doors, door knockers and door decorations that have captured my attention in my San Miguel urban walkabouts. If you find artistic expressions of creativity visually appealing and are curious to see the best of the best, you'll definitely want to check out The Doors of San Miguel de Allende book. You'll get immersed in the eclectic artistry of the city looking at its diverse collection of front doors. (Is there a book compiled of the unique doors in your city? It's difficult to search, but if you know of one, send me a comment at the very bottom of this page because I'd love to see it!)
I think it's worth noting that the vast majority (if not all) of the doors and door ornaments in San Miguel de Allende are hand crafted. San Miguel is filled with master wood and metal craftspeople and trade persons who create one-of-a-kind treasures at a fraction of the price that you couldn't hope to get in the U.S.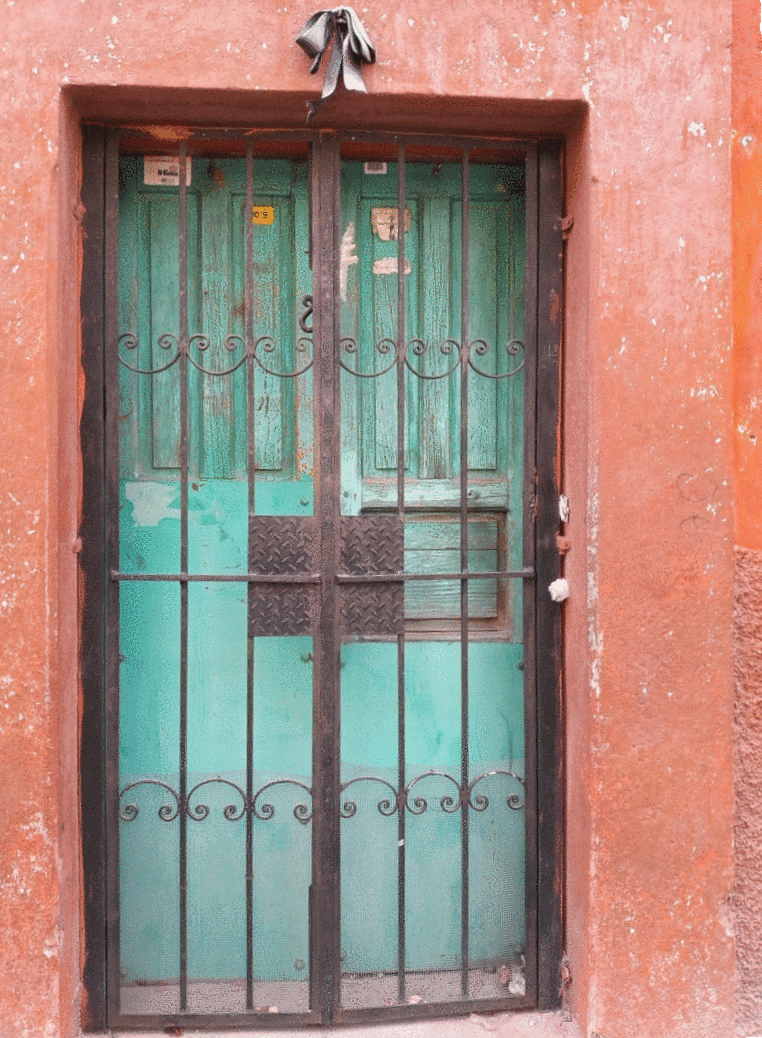 It's also worth noting that many of the doors of San Miguel are original, antique, or pretty old. Reduce, reuse and recycle is deeply ingrained into the culture, which is one of the reasons why it has maintained its UNESCO World Heritage designation for so long.
The Secret Gardens and Terraces of San Miguel de Allende
One of the (many) things about in-home petsitting is that I truly get to see how the "real people" live wherever I go. I'm not a snoop, so I don't go through underwear drawers. But I am fascinated by things like their gardens and how they are designed, despite the fact that very few people will ever see them.
I've been to the Botanical Garden attraction in San Miguel de Allende and have even taken a tour there and it was great. But what I have loved more is to live like a local and help tend the real-people gardens, which are sometimes quite spectacular. To be invited into those hidden lush jardins (gardens) and courtyards filled with native Mexican flores y arboles (flowers and trees) feels like you're part of an elite privileged inner, viewing what is hidden from the rest of the world hidden behind the fortress door of a 10-foot stucco barricade.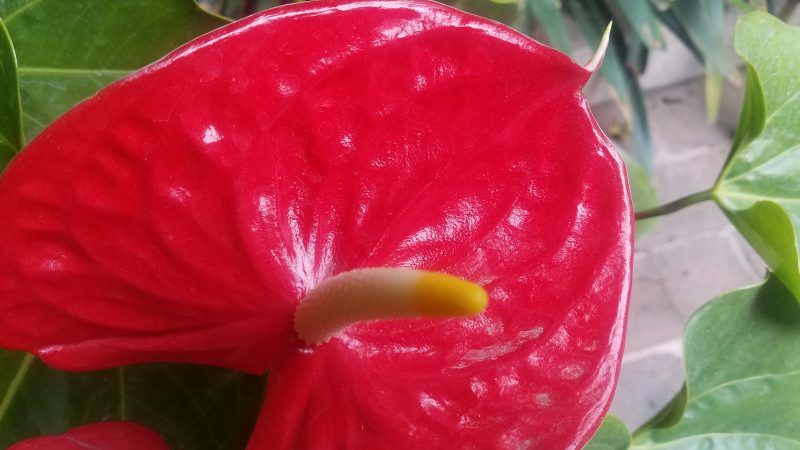 Succulents and cactus, of course, are low maintenance native plants in San Miguel Allende, where the weather is very similar to Southern California, in my experience.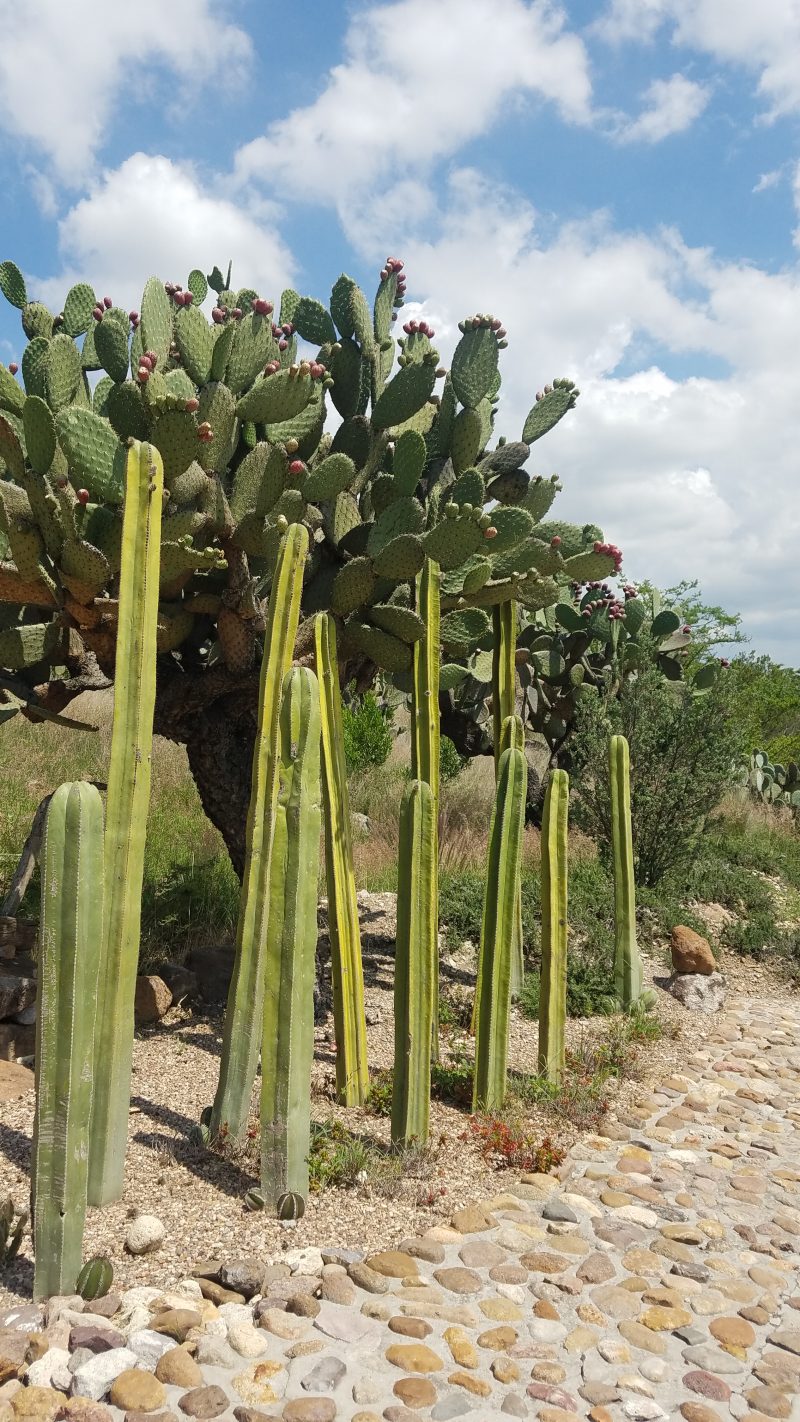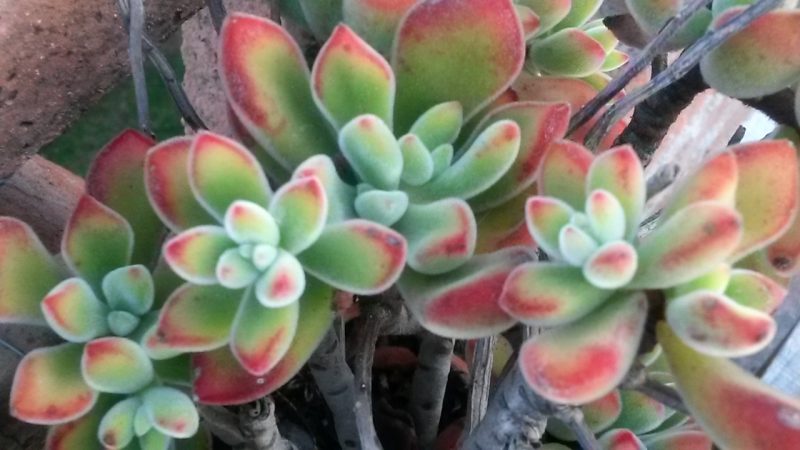 The native flowers in San Miguel de Allende are abundant and the colors are vibrantly unique. Don't ask me the names of any of the other plants or flowers (beyond "cactus," "succulent" and "pretty") because I'm not that kind of entusiasta botánica. (botanical enthusiast… my knowledge of the Spanish language is equally limited).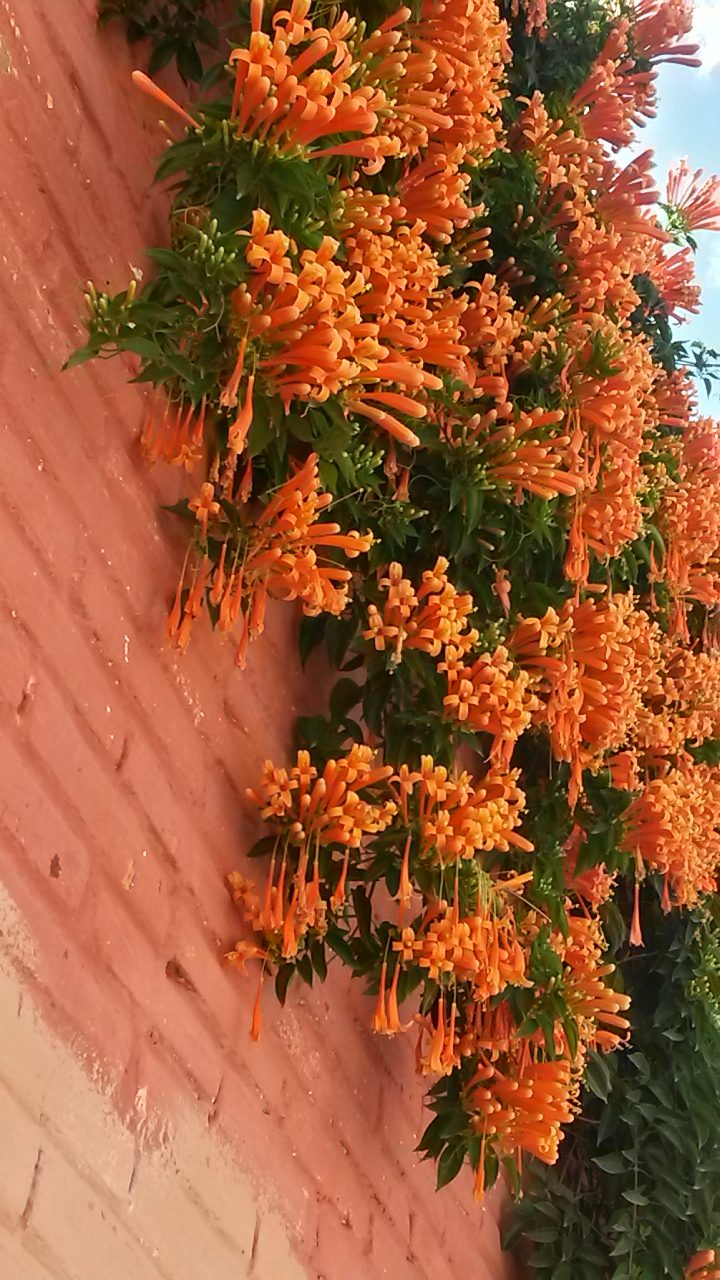 The Street Art of San Miguel De Allende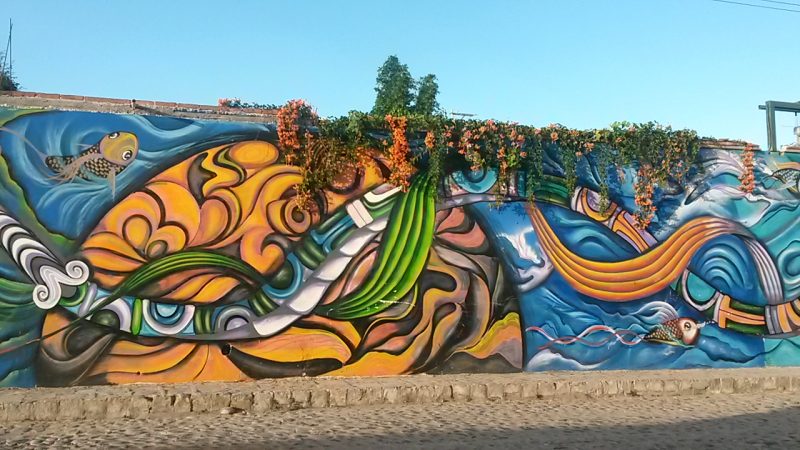 The outdoor murals and street art in San Miguel de Allende are so amazing that it's impossible to pick a favorite. However, this was definitely my favorite hand-painted wall mural the first time I did petsitting in San Miguel. The reason I fell in love with this particular wall mural was because it was at the top of a very long hill and it told me the climb was over and I was almost "home." That's some insightful art appreciation, eh?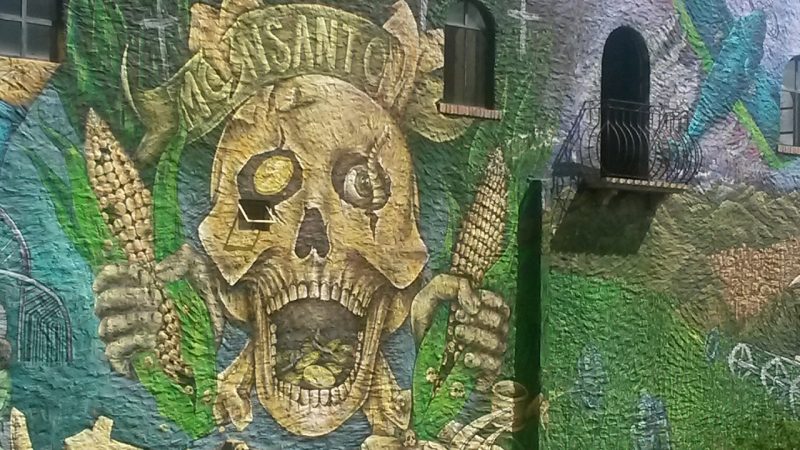 This is one of my favorite murals because it expresses the prevailing opinion in San Miguel about Monsanto's role in the world's food supply chain. I was pleased to know that our neighbors to the south were aware, activated and not afraid to take a stand.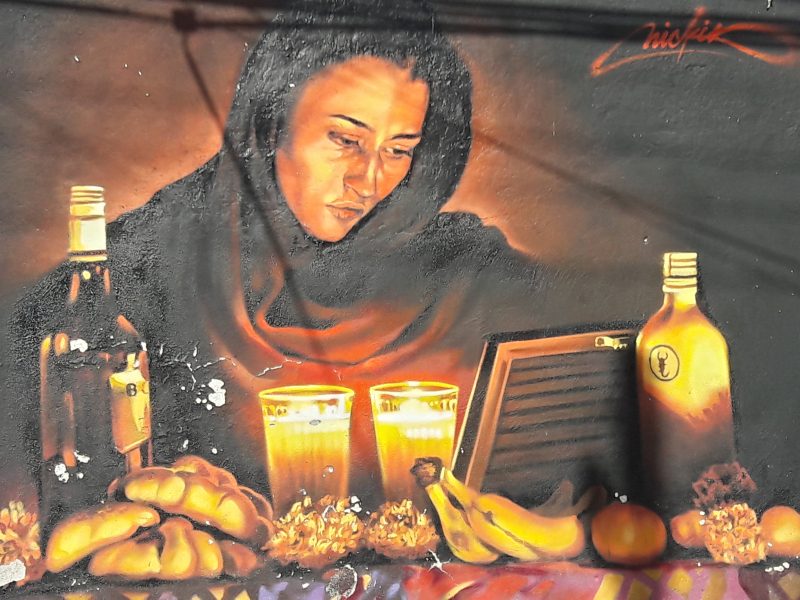 I'm including this street art wall mural because it's more than 10 feet tall and it is museum-quality magnificent. It's not located in a popular or fancy part of San Miguel de Allende, and it's on a street that's not highly trafficked by the city's visitors. It definitely doesn't get the attention and appreciation it deserves, which makes me admire and respect the artist who generously shared their talent even more. When you visit San Miguel de Allende you can find this mural magnifico on Calle Ignacio Allende headed toward Santa Julia.
The Local Culture of San Miguel de Allende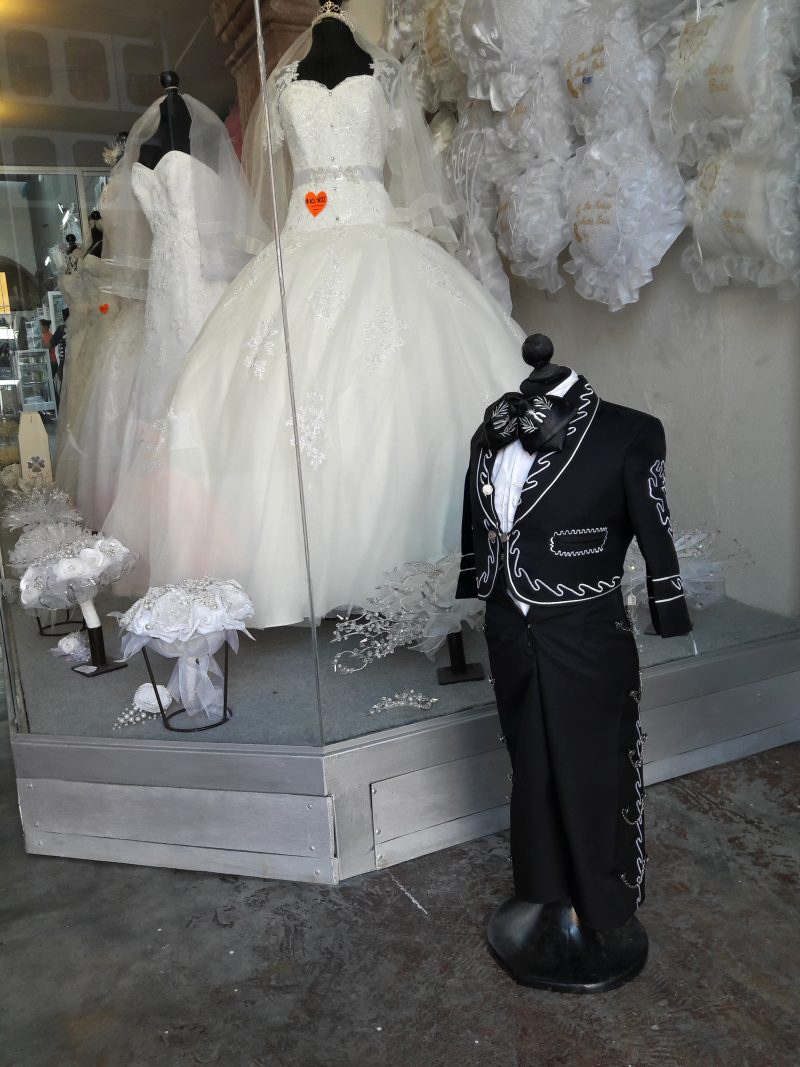 Weddings are a huge part of the San Miguel de Allende culture, or at least they were before the pandemic-monium of 2020. The Wedding Factory a/k/a Parroquia de San Miguel Arcangel is sure to be fully functional with back-to-back-to-back-to-back wedding ceremonies soon. The Living Like a Local fun is stumbling upon wedding photo sessions, wedding preparations, and wedding couples in the most unlikely places all over town.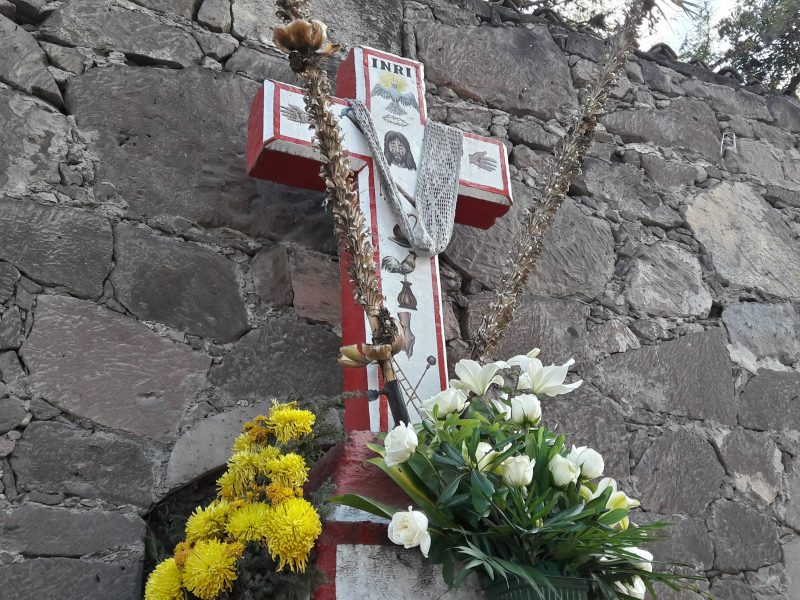 Like the rest of Mexico, Catholicism is the primary religion in San Miguel de Allende. You'll stumble upon public altars and religious icons in any typical urban walkabout. These are decorated by local citizens for religious and national holidays, which are plentiful. Fiestas are a huge part of the Mexican culture, particularly in San Miguel de Allende, which is the self-appointed Fireworks Capital of the World… much to the dismay of the pets who get freaked out by them.
The Local Businesses and Entrepreneurs of San Miguel de Allende
The entrepreneurial spirit of the people of San Miguel de Allende is truly awe-inspiring to me. If you or anyone you know his harboring a "lazy Mexican" stereotype, spend 48 hours in San Miguel de Allende and that misinformed notion will be dislodged from your brain forever.
Many real locals in San Miguel work two and three jobs in one day, and then go home and set up a grill on the sidewalk to sell food to the neighborhood. Their front courtyard transforms into a American designer label clothing store, and their carwash by day becomes a Taqueria by night.
The tires in the photo above are the advertisement that tells people driving by that they can get their tires fixed or replaced. This tire business was nothing more than an open doorway occupied by a person with tools who was ready to fix. You could pull your car in front of this not-really-retail doorway (whether there is a parking space or not) and your tire work would be done right there in the street. It gave new meaning to the "Discount Tire" brand.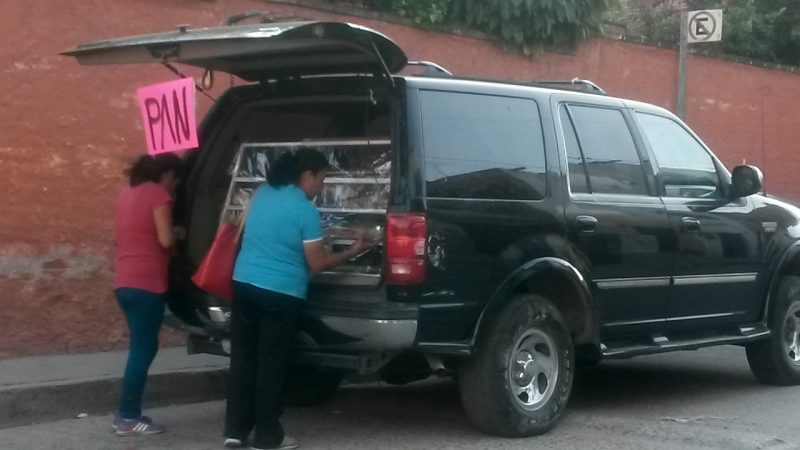 This is one of my favorite San Miguel Live Like a Local moments and an often repeated story.
I was walking down a random street of San Miguel on one of my urban walkabouts (on my way from nowhere to nowhere, most likely) and an SUV pulled off the road and parked next to the sidewalk. Two women hopped out of the car, opened the hatchback door, and hung a handwritten "PAN" (which means "BREAD") sign on the open door. Within 3 minutes the women were selling bread out of the back of their vehicle.
While I was in awe of the entrepreneurial spirit of these women, I was equally impressed by the trust their neighbors obviously placed in them and their homemade product. Coming from a land where children get fined for running unlicensed lemonade stands, this whole scene reminded me that sometimes we make life more complicated than it needs to be.
Resourceful, creative, resilient, self-motivated and enterprising are the stereotypes I have acquired by living like a local and observing the hard-working locals of San Miguel de Allende.
The Stores and Shopping of San Miguel de Allende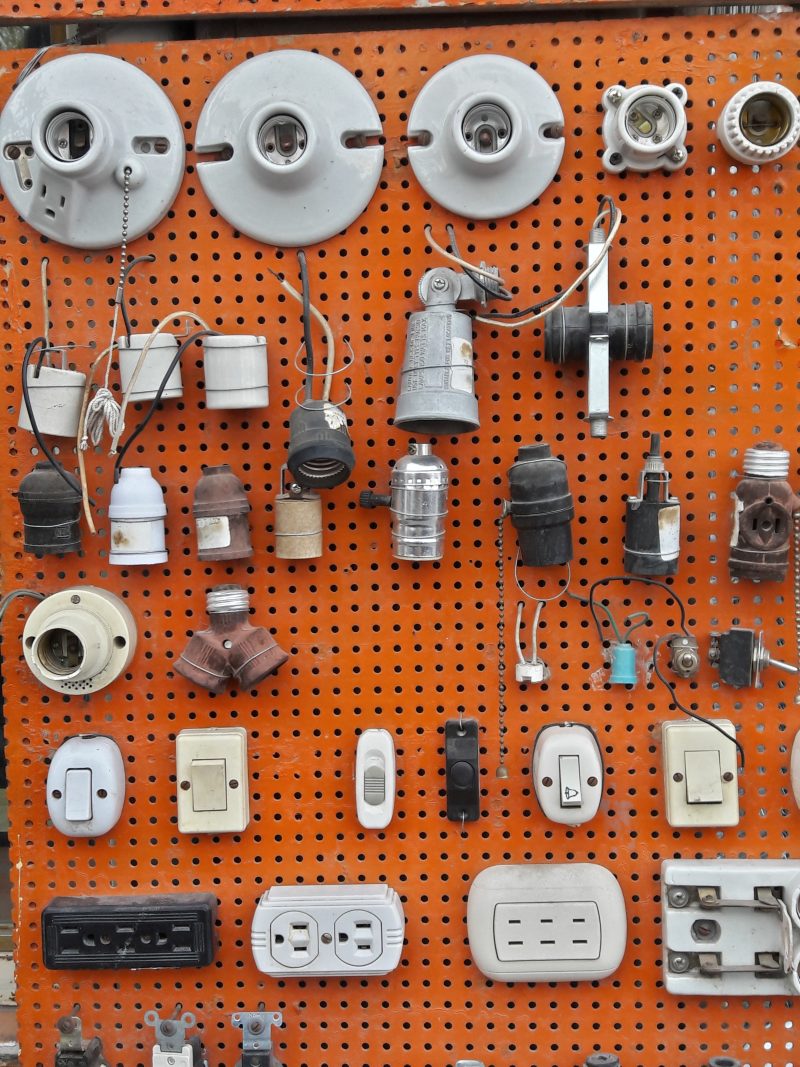 The San Miguel de Allende Consejo Turístico (Tourist Council) would not approve of this visual representation of "San Miguel Stores and Shopping." But when you live like a local and you need something like an everyday household item, most likely you're going to find it in an unnamed, unbranded, family-run business (which doubles as their family Barbacoa space on Sundays). Personally I think this is a much more charming way to fulfill my electrical needs than a run to Home Depot. (Where's the adventure or challenge in that?) But it is nice to know that Home Depot is is just an hour away if you're really desperate for something that you can't find on somebody's sidewalk or pegboard.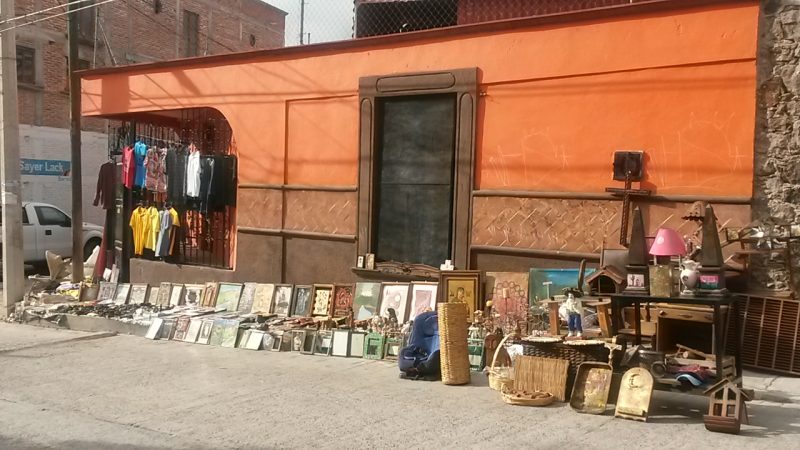 Apologies again to the San Miguel de Allende Consejo Turístico. I know this is not the "image" of San Miguel retailing they want the world to have. But if you're going to Live Like a Local, that means shopping like a local. And this is one of many pop-up sidewalk "shops" where you would do that. It's fun to "shop the sidewalks," and your souvenir treasures will have more meaning when they're attached to fun stories about how you found them.
Yes, there are regular brick-and-mortar retail stores (which are REALLY constructed from brick and mortar!) that sell regular stuff. Actually post-pandemicmonium I have noticed that the Centro area of San Miguel de Allende is morphing into a Aspen-like shopping district of very high-end boutiques. Maybe some day when I run out of fun authentic local businesses to support, I'll do a Live Like a Rich Tourist photo gallery highlighting those overpriced under-trafficked luxury boutiques. More than likely Travel & Leisure and Conde Nast will beat me to it.
The People of San Miguel de Allende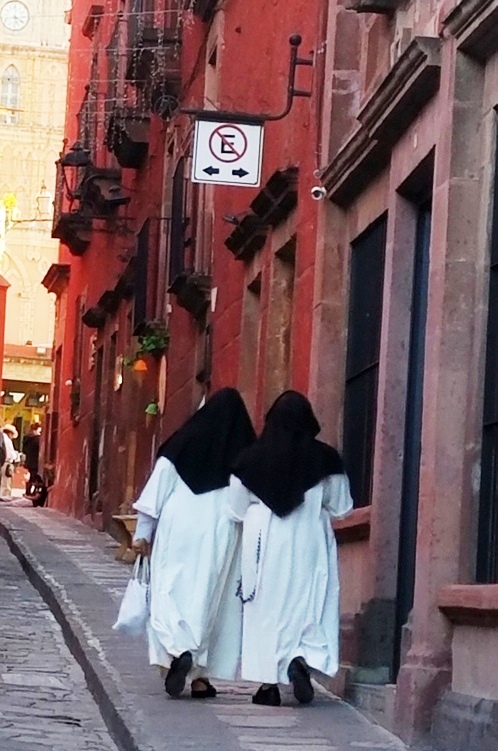 No, fully garbed priests and nuns do not flood the streets of San Miguel de Allende, despite the lure of the iconic San Miguel Parroquia de San Miguel Arcangel (lightest building in the background of the photo). This is a rare and wonderful sighting. It's one of my favorite photos because it illustrates the many surprises I find when I'm wandering like a local and my nose isn't buried in a Google map or a tourist attraction rating website.
The San Miguel de Allende locals generally seem to love any reason to throw or attend a fiesta, stage a parade, don a costume, participate in a time-honored tradition or set off a fireworks. They especially love those fuegos artificiales (fireworks). Especially the ones that make loud noises and drive dogs loco. Living Like a Local isn't the same as being a local, so I don't always get to fully participate in the locals' celebration traditions, but I try to always support and respect them.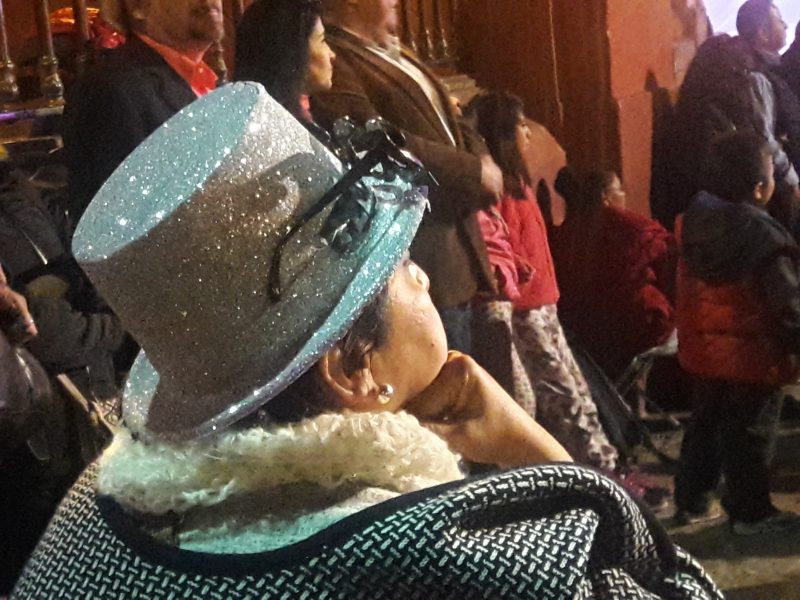 Overall, the Live Like a Local experiences, exchanges and interactions that I've had with the real locals of San Miguel de Allende have led me to believe they are fun-loving, passionate, emotive, family-oriented polite, thoughtful, caring and tolerant of all the world travelers who come to invade their mystical, magical community. And speaking of that invasion…
The Expats of San Miguel de Allende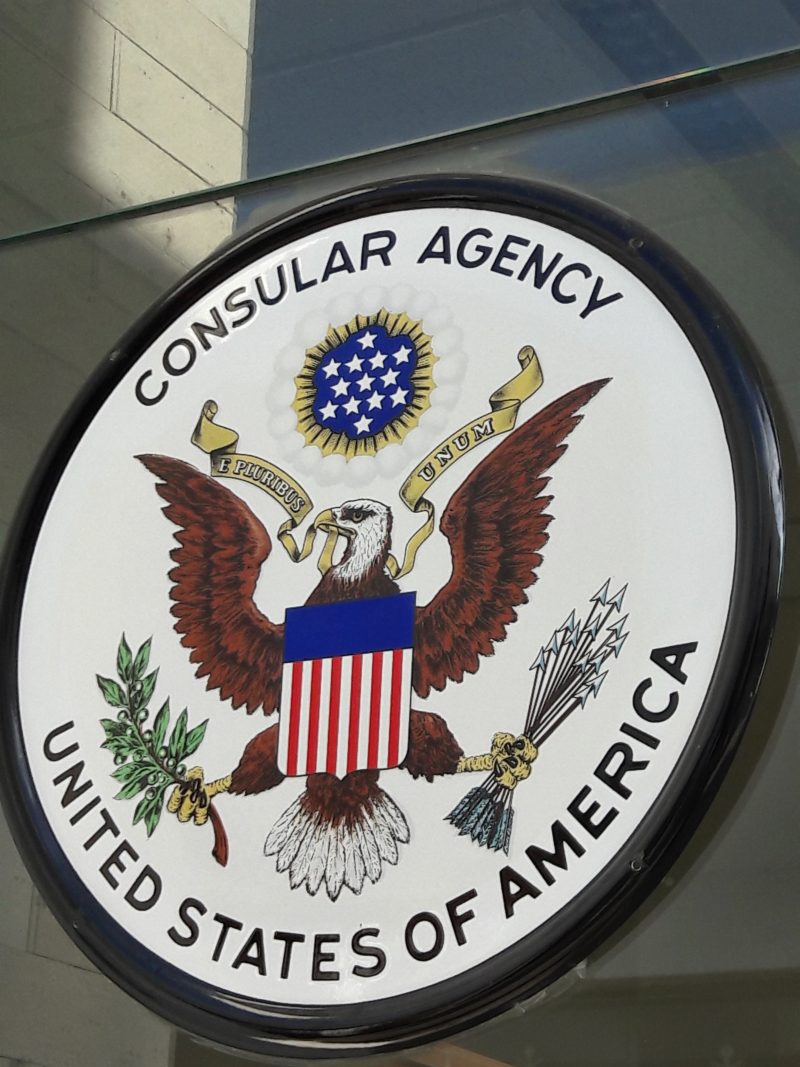 It's estimated that 10% of the population living in San Miguel de Allende is Expats from somewhere or another, and it's predicted that the percentage will continue to grow. Despite what certain politicians and the press have led you to believe about the relationship between Mexico and the United States, it's been my experience that Americans are welcome in Mexico both temporarily and permanently. No matter how long you visit San Miguel de Allende (even if you fall in love with it and decide to stay forever), there are resources available to you.
This photo is of the US Consulate, which at the time was easily accessible in a local shopping mall. That might not still be the location, but you can ask one of the many thousands of American, Canadian and Australian expats who live here for help and advice about how to get just about anything accomplished. It's truly one of the most helpful and friendly communities that I have every known. And I've know a LOT!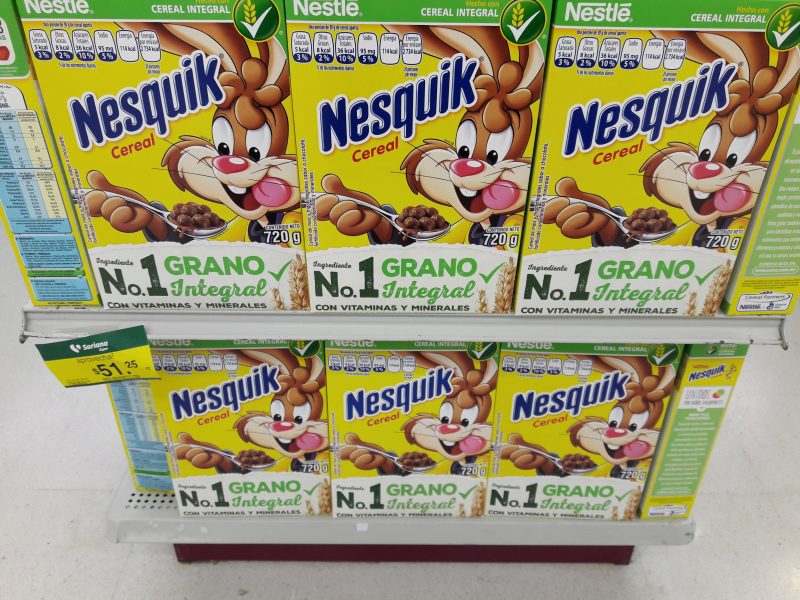 There are several savvy store owners around town who are happy to cater to the tastes of the Expat 10% by making American and Canadian brands available. One neighborhood store named Gil's (in Colonia Guadalupe) will make the 2-hour round trip to the nearest Costco in order to stock its shelves with Kirkland brand products for the Gringos in its surrounding neighborhood. If you don't see your Costco favorite, just make a request and you'll see it on the shelves the next time you come in to shop! That's not really as much of an example of Living Like a Local, as as it is an example of Locals Living with the Gringos!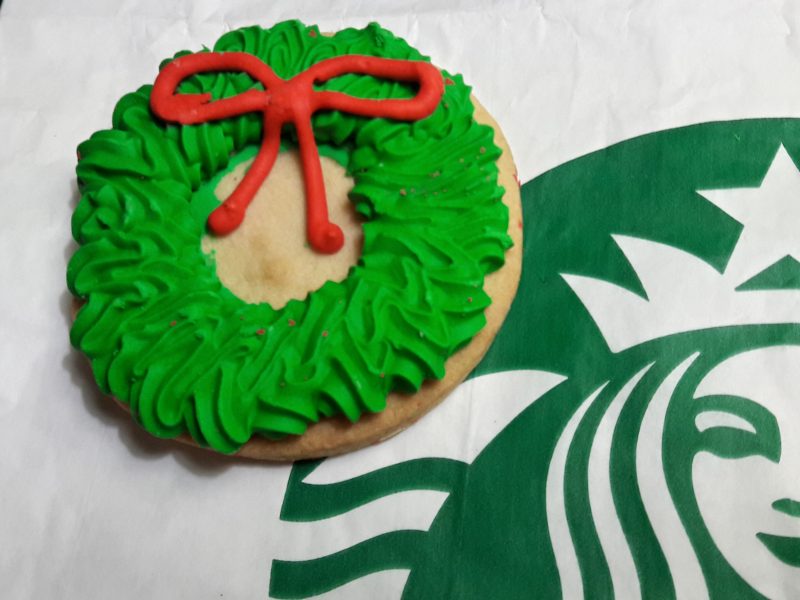 As much as I love to Live Like a Local, sometimes its nice to get a taste of the familiar!
The Pets of San Miguel de Allende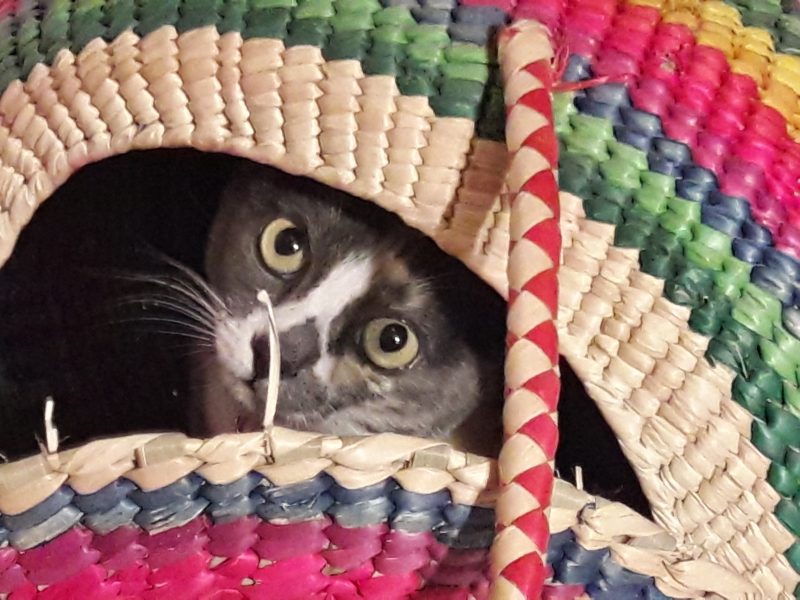 The reason I am able to Live Like a Local anywhere is because I am an International Petsitter. So you have to indulge my sharing of a few "favorite" animal photos. (Like Mary Poppins, International Petsitters don't really have "favorites." We love all our fur-kids around the world just the same!)
I'll just share the first of my San Miguel petsitting fur-kids because as the saying goes, "You never forget your first!"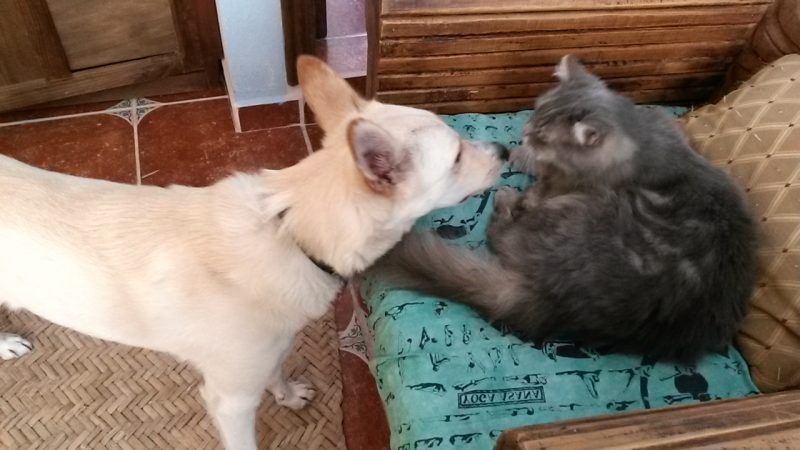 This is Quique El Perro and Carlos El Gatito, who lived in Colonia Santa Julia when I came to San Miguel de Allende for my very first petsit in 2016. Unlike many multi-species families, these two got along quite well. You can see in the photo above that Quique is the initiator of intimate conversation. And then…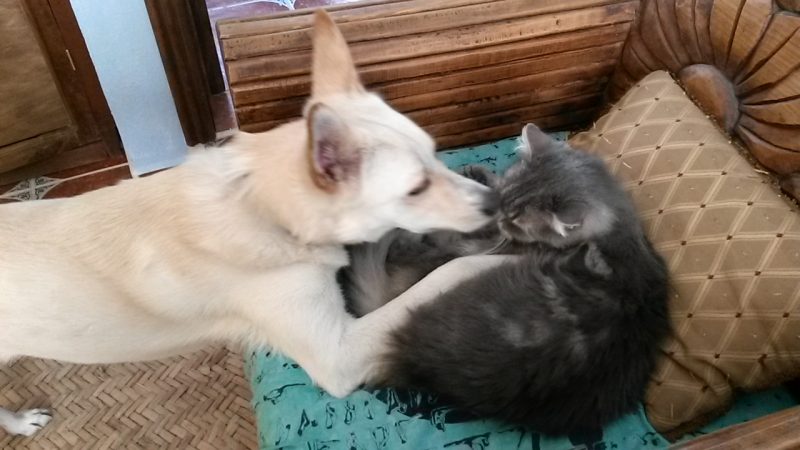 … there was some touchy-feeling physical contact until…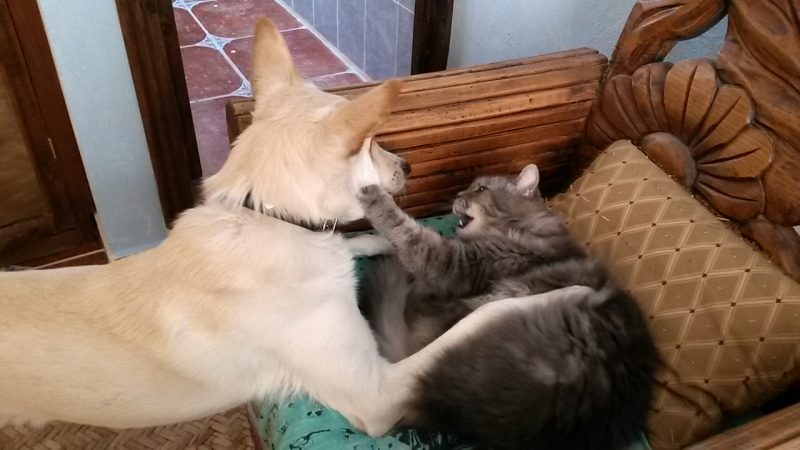 … Carlos decides that Quique is getting too fresh and gives him a swat across the face. It was a humorous ritual that entertained me several times per day. Thanks to Quique and Carlos for sharing their space with me and allowing me to get my foot in the door of the San Miguel de Allende community. (Oh, yeah… and thanks to your real mommy who connected with me on the Internet on your behalf!)
No worries… I'm not going to bore you with details about all of the dozens of fur friends I have made in San Miguel. But I will say one more thing about animals that's highly relevant to Living Like a Local…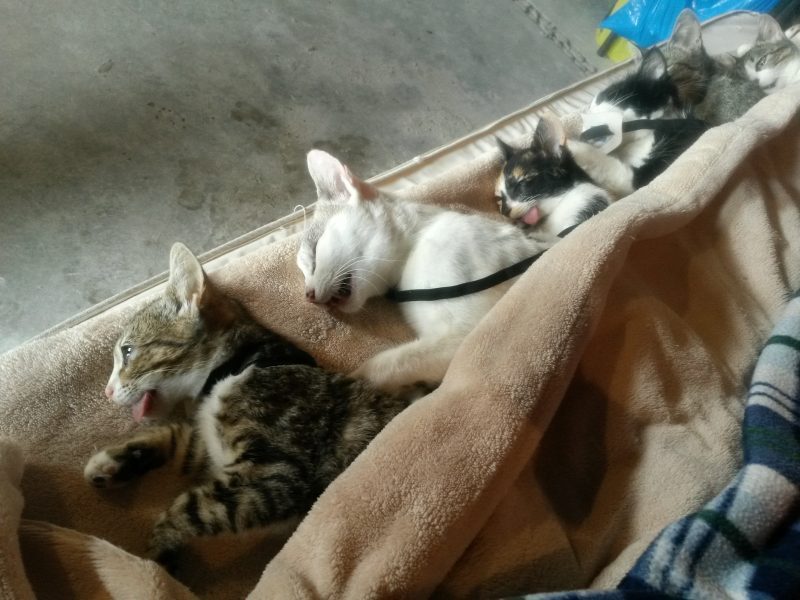 One of my favorite Living Like a Local activities is to do volunteer work for local charities wherever I go. In San Miguel de Allende one of several non-profits that I have volunteered for is Amigos de Animales, which provides free spay and neuter clinics so that the city doesn't get overrun with abandoned and stray animals. To me, Living Like a Local means providing support where the community needs it. My terrible job at these spay and neuter clinics was primarily petting the kitties until they woke up from their surgical anesthesia. It's a tough job, but some "local" has gotta do it!
The Sunsets of San Miguel de Allende
We end the Live Like a Local photo gallery in the same way we end una día típico en San Miguel de Allende. Since I've been lucky enough to petsit my way around San Miguel, I've seen sunsets from the outskirts of the campo to the heart of the CBD and everywhere in between. Every local I know has a stockpile of San Miguel sunset photos, and I'm no exception. Here's a few of my favorites…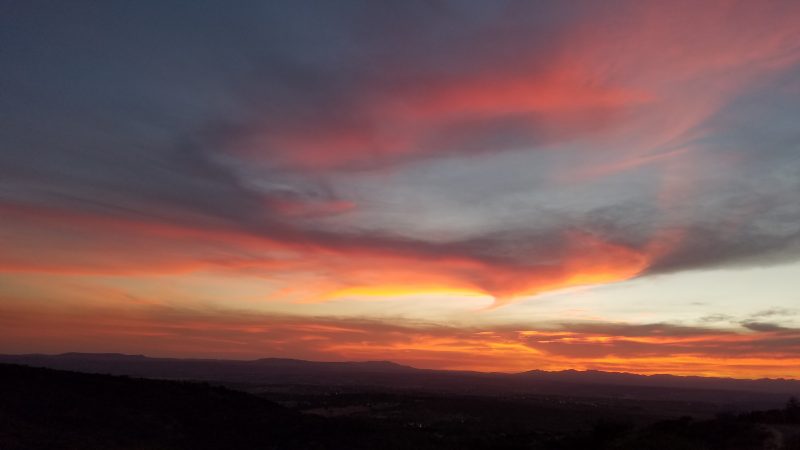 See that little tail that kinda looks like a tornado funnel cloud in the photo above? Earlier that day a freak tornado blew straight through Colonia Guadalupe taking everyone by surprise and causing some not-so-insignificant damage. I was completely unaware of that when I caught this sunset photo. I definitely didn't capture the moment of that weird tornadic incident, but this photo is definitely the closest to a caught-on-camera natural disaster that I have ever captured.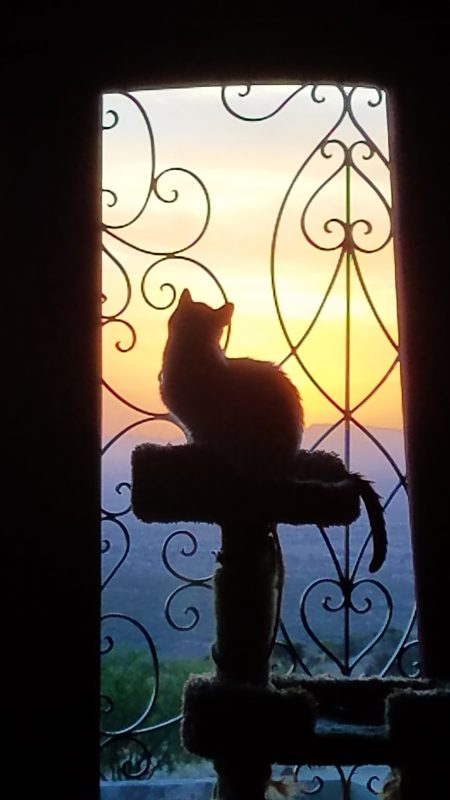 This sunset photo might also be my favorite kitty photo of all time. It encapsulates the uniquely memorable moments that I get to experience in the International Petsitting Live Like a Local life that I lead.
¡Buenas noches de San Miguel de Allende, Mexico!
If you want to know more about what it's like to live full-time in San Miguel de Allende (and be a REAL "local,") this is the highest rated book on Amazon about it >>
"Live Like a Local" Guest Blogger Wanted
If you have Lived Like a Local and you'd like to get some new audience exposure, backlinks, social cues, and online authority in exchange for your photos and anecdotes, click here to find out more >>